AuLaFe
AuLaFe is a training area the objective of which is to identify and fulfil the expectations and needs in terms of training the following persons may have: the professionals, students and other associated persons connected with the Departamento de Salud Valencia La Fe.
It facilitates the integral management of all training and educational activities and resources thus making planning and design of courses, assessment, logistic support and information dissemination easier and smoother.
Here, you can find all the information about courses, conferences and complementary study programmes such as the Biomedical Research Complementary Study Programme.
It is anexcellent tool making all the educational resources of the Institute and the Hospital available to all the society.
Courses and seminars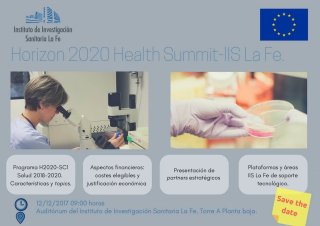 Auditórium. Torre A.
9:00 horas
Organizado por el Instituto de Investigación Sanitaria del Hospital La Fe.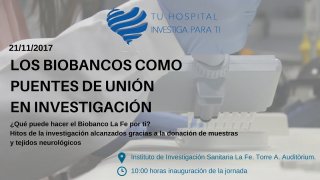 Auditórium. Torre A.
10:00 horas
Más del 90% de las investigaciones biomédicas requieren el uso de muestras biológicas humanas. Conocer cómo funcionan los biobancos y cómo puede acercarse a ellos la sociedad, es fundamental para que la investigación traslacional avance con más garantías y seguridad para responder a las demandas de salud del siglo XXI.
Read more about "Tu Hospital investiga para ti: Los biobancos como puentes de unión en investigación"