International Research Projects
ALBINO ALBINO: Effect of allopurinol in addition to hypothermia for hypoxic-ischemic brain injury on neurocognitive outcome.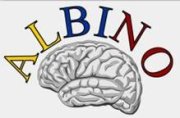 Call

H2020-PHC-18-2015-two-stage.

Investigador principal

Dr. Máximo Vento

Role

Participant

Year

2015
This project aims to evaluate the efficacy and safety of allopurinol administered immediately after birth to near-term infants with HIE in addition to hypothermic treatment. The project will also provide information on the effect of hypothermia on pharmacokinetics of drugs with a similar metabolism as allopurinol in neonates, and develop and validate biomarkers for neonatal brain injury using advanced magnetic resonance imaging, biochemistry, and electroencephalogramms, which will then be available for future studies testing neuroprotective interventions.
COBIOPHAD Compact biophotonic platform for drug allergy diagnosis.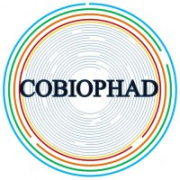 Call

H2020-ICT-28-2015.

Investigador principal

Dr. Dolores Hernández F. de Rojas

Role

Participant

Year

2015
COBIOPHAD aims the development of an innovative in vitro diagnostic (IVD) device for diagnosis of IgE-mediated drug allergies by building an integrated biophotonic system based on compact disc technology. For that, key enabling technologies will be integrated in order to achieve high sensitive (<0.1 kUA/L), selective (>98%), multiplexed (10 BLCs), rapid (30 min), and low-cost (2.4 €/allergen) drug allergy test. The solution involves an advanced approach to the diagnosis and management of drug allergy with the aim to ameliorate patient safety.
TORPIDO-2 Targeted Oxygenation in the Resuscitation of Premature Infants: Effects on Developmental Outcome – the TORPIDO2 Study.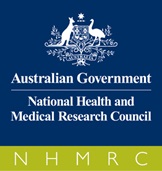 Call

National Health and Medical Research Council (NHMRC), 2015.

Investigador principal

Dr. Máximo Vento

Role

Participant

Year

2015
The TORPIDO 2 study is a pragmatic, randomised controlled trial (RCT) in infants between 23 weeks and 28 weeks 6 days gestation which aims to test one primary and two secondary hypotheses; that, compared with starting resuscitation with 60% oxygen and a targeted oxygen saturation (SpO2) strategy, starting resuscitation with room air (21% oxygen) and the same targeted SpO2 strategy will improve the survival without major disability at 2 years corrected for gestation.
WiBEC Wireless in-body environment communications.

Call

H2020-MSCA-ITN-2015-ETN.

Investigador principal

Dr. Vicente Pons

Role

Participant

Year

2015
The main objective is to provide high quality and innovative doctoral training to develop the wireless technologies for novel implantable devices that will contribute to the improvement in quality and efficacy of healthcare.
EUToxRisk21 EUTOXRISK21. An Integrated EUropean 'Flagship' Program Driving Mechanism-based Toxicity Testing and Risk Assessment for the 21st Century.

Call

H2020-PHC-33-2015-single-stage_RTD.

Investigador principal

Dr. José Vicente Castell Ripoll

Role

Participant

Year

2015
The project will focus on repeated dose systemic toxicity (liver, kidney, lung and nervous system) as well as developmental/reproduction toxicity. EUToxRisk21 extensively integrates the adverse outcome pathway (AOP)-based toxicity testing concept, with advanced technologies, including high throughput transcriptomics, RNA interference, and high throughput microscopy, providing quantitative and mechanistic underpinning of AOPs and key events (KE). The project combines in silico tools and in vitro assays by computational modelling approaches to provide quantitative data on the activation of KE of AOP. This information, together with detailed toxicokinetics data, and in vitro-in vivo extrapolation algorithms forms the basis for improved hazard and risk assessment.
HERO Research Grant Cognitive - behavioural intervention program to improve adherence to prophylaxis and emotional state of patients with haemophilia.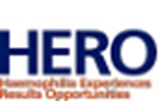 Call

HERO (Haemophilia Experiences, Results and Opportunities) 2014.

Investigador principal

Dr. Santiago Bonanad

Role

Participant

Year

2015
The aim of this project is to present and evaluate the effectiveness of a psychological intervention program developed in order to improve adherence to prophilaxys in adults patients with severe hemophilia.
The Gerber Foundation Efficacy of oro-pharyngeal mother's milk: late-onset sepsis in LBW infants.

Call

The Gerber Foundation Grants 2014.

Investigador principal

Dr. Máximo Vento

Role

Participant

Year

2015
The aim of this project is to compare the effects of oropharyngeal administration of mother's milk with buccal swabbing, to a placebo, for enhancing antioxidant defense maturation, or reducing pro-oxidant status in ELBW infants.
MDS-RIGHT Providing the right care to the right patient with MyeloDysplastic Syndrome at the right time.

Call

Horizon 2020, H2020- PHC-17-2014.

Investigador principal

Dr. Guillermo Sanz

Role

Participant

Year

2015
The main objective of MDS-RIGHT is to develop more effective and safe interventions for elderly patients with anemia and/or low-risk of Myelodysplastic Syndrome (MDS) by analyzing the European database EUMDS (European MDS Registry).
Emp-H "Empowering Hospital" – Emp - H.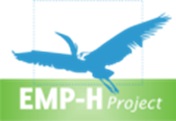 Call

Project Grants (HP-PJ) 3rd EU Health Programme.

Investigador principal

Dr. Bernardo Valdivieso

Role

Participant

Year

2015
This multicentre project aims to foster health promotion interventions and environments suitable for prevention of diabetes or cardiovascular diseases. The strategy is based on the Health Promoting Hospitals (HPH) framework with a strong emphasis on evidence based prevention and would operate through a salutogenic approach (WHO Europe 2012) focusing on factors which support human health and well-being.
Health-KIC Innolife InnoLife – Better, longer lives.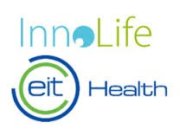 Call

EIT-2014 Call for Knowledge and Innovation Communities (KICs). KIC Innovation for healthy living and active ageing.

Investigador principal

Dr. José Vicente Castell Ripoll

Role

Participant
InnoLife's mission is to promote entrepreneurship and develop innovations in healthy living and active ageing, providing Europe with new opportunities and resources. This KIC will enable citizens to lead healthier and more productive lives by delivering products, services and concepts that will improve quality of life and contribute to the sustainability of healthcare across Europe. InnoLife is a strong, diverse and balanced partnership of best-in-class organisations in education, research, technology, business creation and corporate and social innovation.