Research Support
Scientific Technological Platforms
Epigenomics Unit
The Epigenomics Unit was established in 2015 with the vocation to support basic and clinical research groups from IIS la Fe and external users.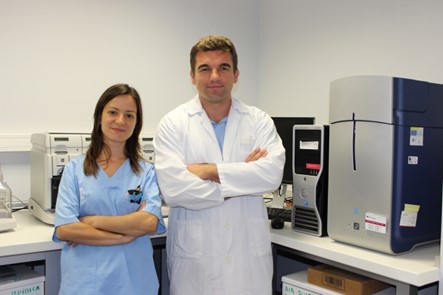 Equipped with state-of-the-art equipment, it is able to offer a comprehensive service for global characterization studies of epigenetic factors, such as DNA methylation and histone modifications. High throughput technologies based on arrays, sequencing and chromatin immunoprecipitation (CHIP) are the "gold standard" for translational epigenomic studies with the best cost-effectiveness ratio.
This unit can execute a complete project, from experimental design to analysis of results, carrying out both exploratory and validation studies on any type of sample (cell lines, frozen and paraffin-embedded tissues, etc.).
In addition, the platform includes sample processing and quality controls. One of the main applications of epigenomic studies in the applied clinical field is the identification of new biomarkers with diagnostic, prognostic and drug response value.