IIS La Fe receives a donation from Asocalge for research into lung and paediatric cancers
The aim is to discover the quickest and most feasible options for diagnosing both diseases whose symptoms are characteristically late in onset.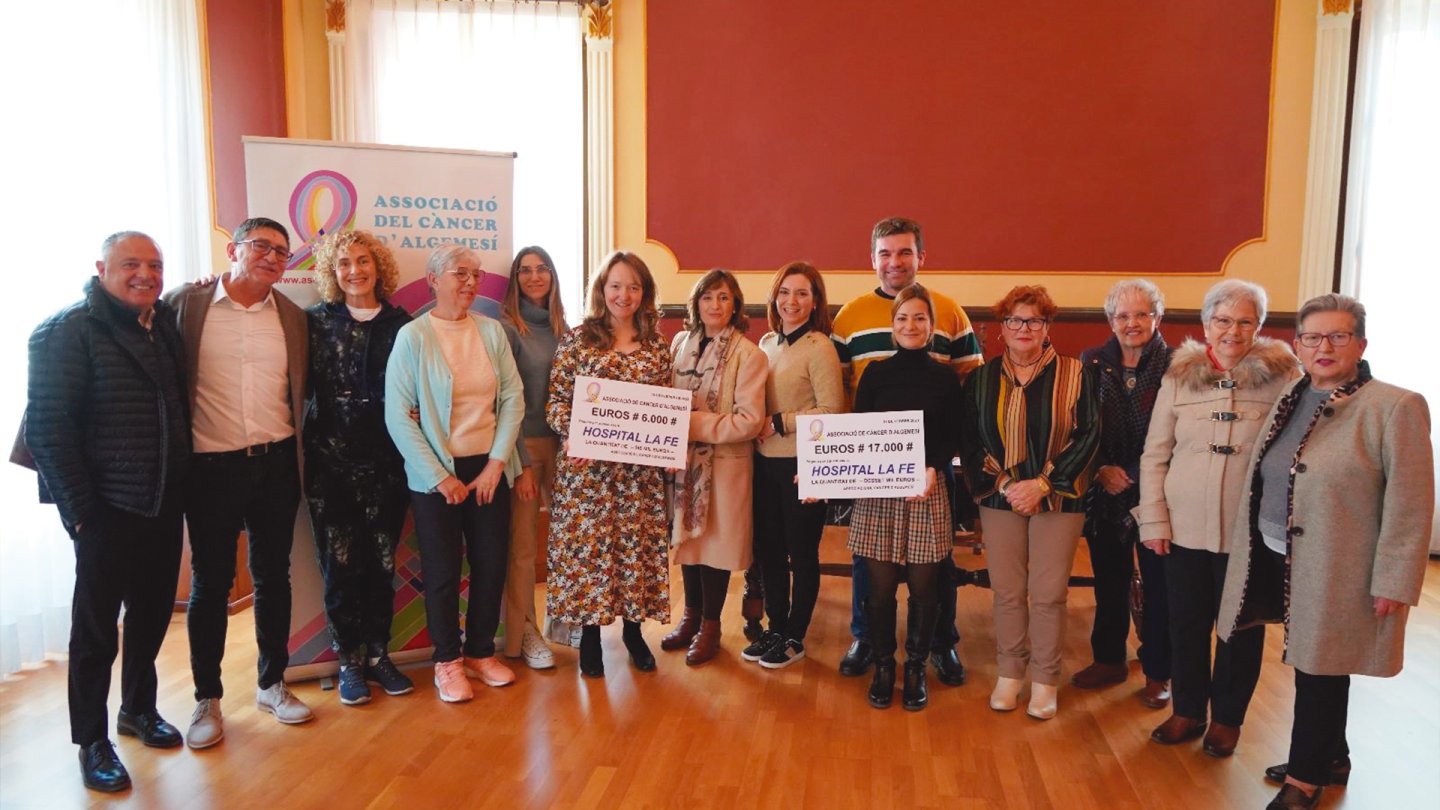 La Fe Health Research Institute (IIS La Fe) has received a donation of 17,000 euros from the Algemesí Cancer Association (Asocalge) to the Biomarkers and Precision Medicine Unit (B&PMU) to support its researchers in unravelling the epigenomic mechanisms involved in the onset and development of lung cancer.
Dr. Juan Sandoval, head of the Epigenomics Platform and researcher at the Biomarkers and Precision Medicine Unit (B&PMU) of the IIS La Fe was also in charge of receiving the donation of 1,127 euros from the company Pintures Puig, which will go entirely to the Unit where he works.
During the event, held yesterday in the town of Algemesí, the association also donated 6,000 euros to the Paediatric Oncology Service of the Hospital Universitari i Politécnic La Fe led by the doctor and researcher, Adela Cañete, with the aim of researching and discovering the fastest and most viable options for diagnosing cancers with late symptoms.