The PhD Day returns to IIS La Fe
The IIS La Fe Scientific Conference, with the celebration of the PhD Day and the Scientific Act, will take place on 13 and 14 June, respectively.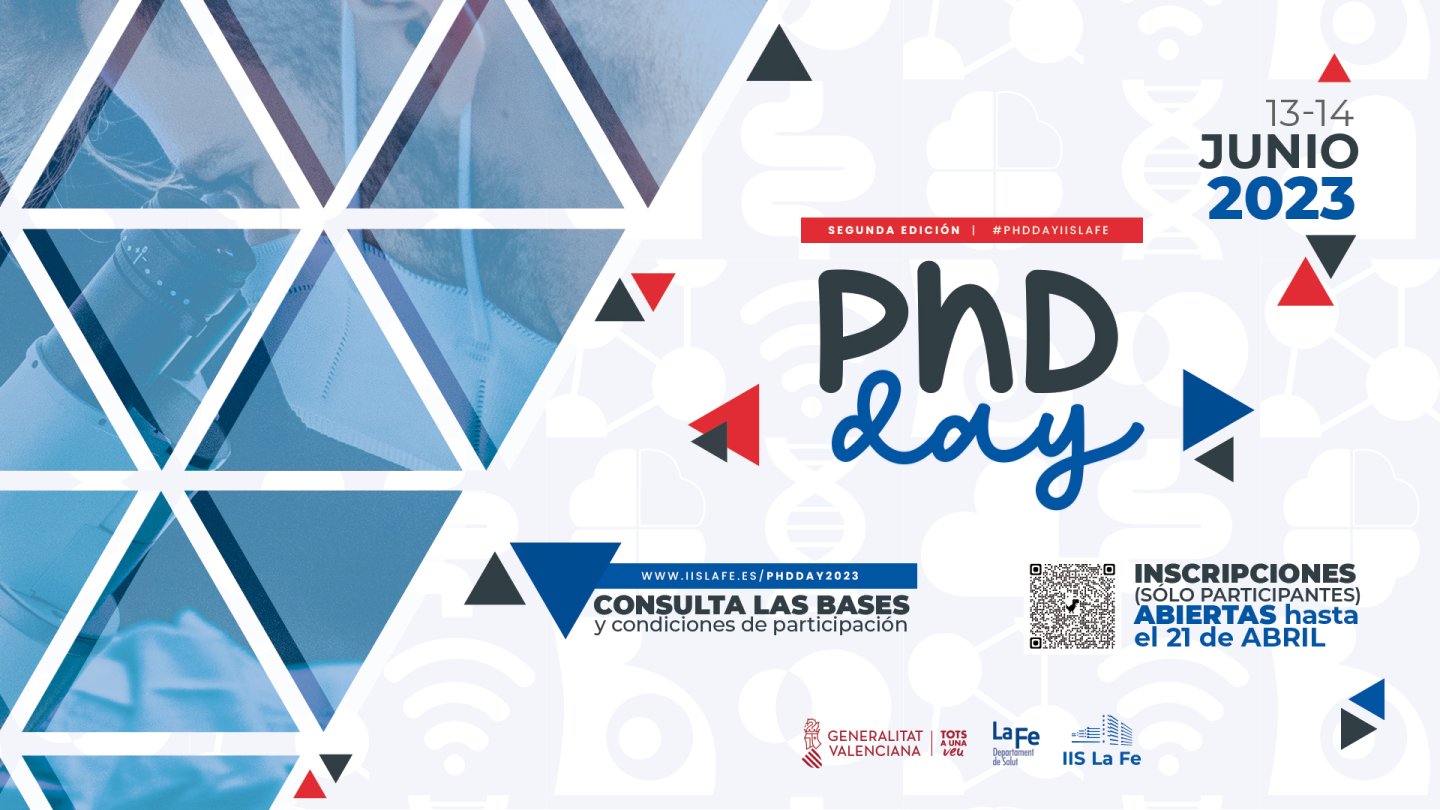 The 2nd edition of the PhD Day IIS La Fe will take place on 13 June in the auditorium of the Hospital La Fe. After the success of the first edition held in September 2022, the deadline for the predoc community of IIS La Fe to present their work is now open.
In this edition we will have the inaugural talk by Miguel Ángel Moreno Mateos, researcher of the Area of Genetics/Department of Molecular Biology and Biochemical Engineering of Pablo de Olavide University/Andalusian Centre for Developmental Biology (UPO-CSIC).
The Organising Committee of the Phd Day is finalising a programme of activities to complete a day dedicated to pre-doctoral researchers at IIS La Fe which, in this edition, will also be open to guests from other entities.