Researchers at IIS La Fe lead a pioneering study in Spain on patients with Common Variable Immune Deficiency
It is one of the most frequent rare diseases of immunological origin in the Spanish population.
Patients have an increased risk of developing solid and haematological tumours during their lifetime.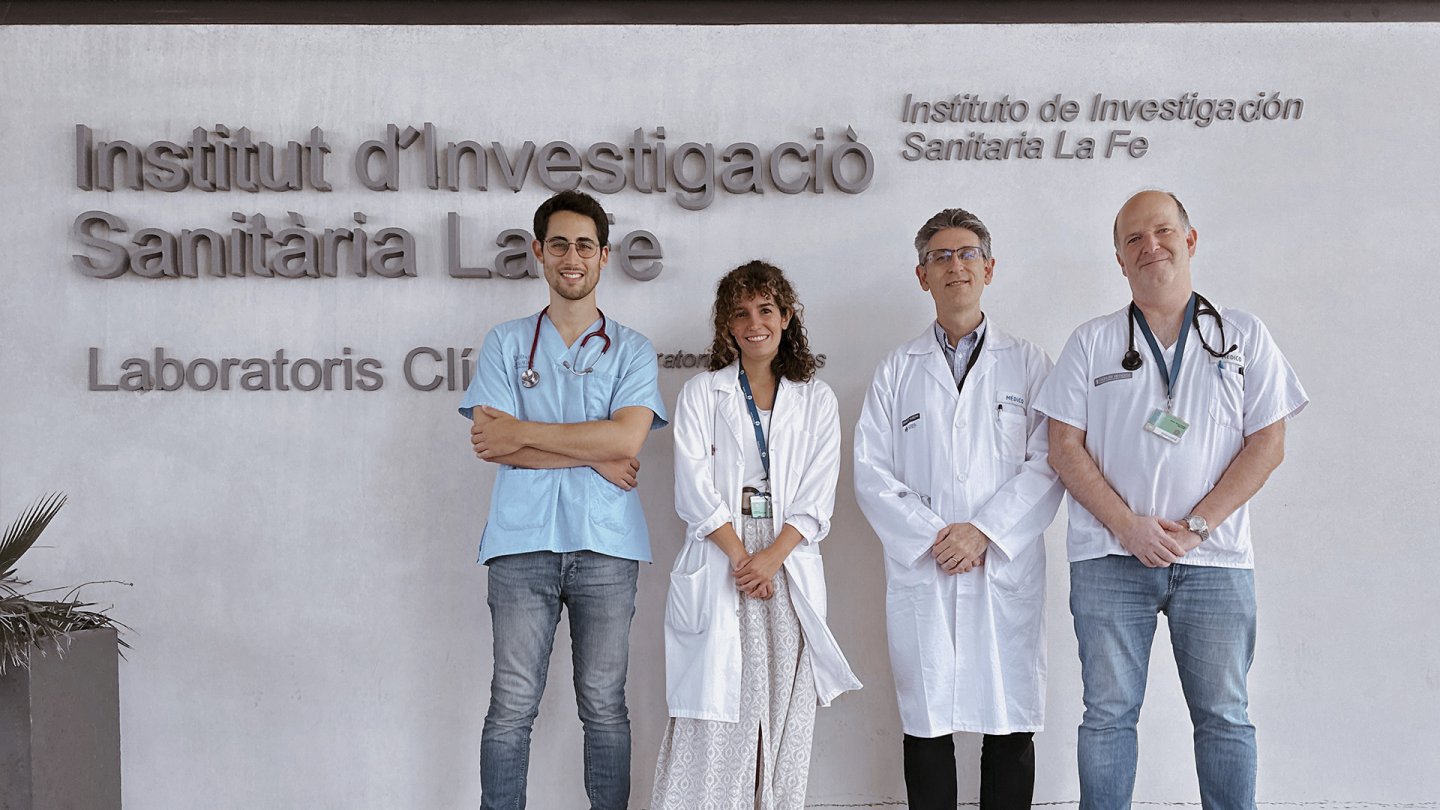 A group of researchers from the Clinical Research in Chronic Diseases and HIV Infection and Serious Infection groups of the La Fe Health Research Institute (IIS La Fe) and the Internal Medicine Service of the Hospital Universitari i Politècnic La Fe de València, have led the first national study on patients affected by Common Variable Immunodeficiency (CVID).
The study sheds light on one of the most common primary immunodeficiencies in the Spanish population and highlights the need for early diagnosis of the disease, as well as specialised care. The study, which involved the participation of sixteen other hospitals in Spain, has been published in the prestigious scientific journal Frontiers in Immunology.
CVID is one of more than 400 known primary immunodeficiencies and is classified as a rare disease. Patients with one of these primary immunodeficiencies have an increased susceptibility to infections, as well as a general dysfunction of the immune system and often present with autoimmune and/or autoinflammatory diseases. They are also at increased risk of developing solid and haematological tumours later in life.
Through this study, the researchers highlight the significant complexity and impact of the disease on the quality of life of patients in Spain and emphasise the need for early diagnosis and specialised, multidisciplinary care.
First study in Spain
Other countries such as France, Italy, Great Britain and the United States already had similar publications in the field of this pathology, but until now Spain lacked studies that defined its main characteristics in the national population. A group of internists and researchers led by Marta Dafne Cabañero, Víctor García Bustos and Pedro Moral Moral, from the Hospital La Fe, in collaboration with sixteen other Spanish centres, has been the first to carry out this pioneering study in our country.
The research, carried out over nearly three years under the auspices of the Working Group on Minority Diseases of the Spanish Society of Internal Medicine (GTEM-SEMI), has been possible thanks to the efforts of internists who have made a detailed compilation of the main characteristics of 250 patients affected by this minority disease of immunological origin.
Primary immunodeficiencies in La Fe
The Hospital Universitari i Politècnic La Fe de València currently has two monographic primary immunodeficiency clinics that attend to around 200 patients from all over the Valencian Community affected by these diseases. One of them specialises in paediatric patients, coordinated by Dr. Mamen Carreras, and the other in adult patients, coordinated by Dr. Pedro Moral. These clinics also have a team of nurse managers, Sandra Martínez and Carmen Martínez, who specialise in the management of these pathologies.
In addition to these two clinics, the Clinical Committee for Primary Immunodeficiencies at La Fe Hospital, created in 2020, is responsible for monitoring and assessing cases of particular complexity. This hospital committee involves services such as Internal Medicine, Paediatric Genetics, Pneumology, Gastroenterology and Nursing, among others.
Common Variable Immunodeficiency has an estimated incidence of 1 to 25 per 100,000 population.