La Fe Health Research Institute offers five research contracts for post-residents to carry out research projects.
The first phase of the demonstration of interest will remain open until September 3rd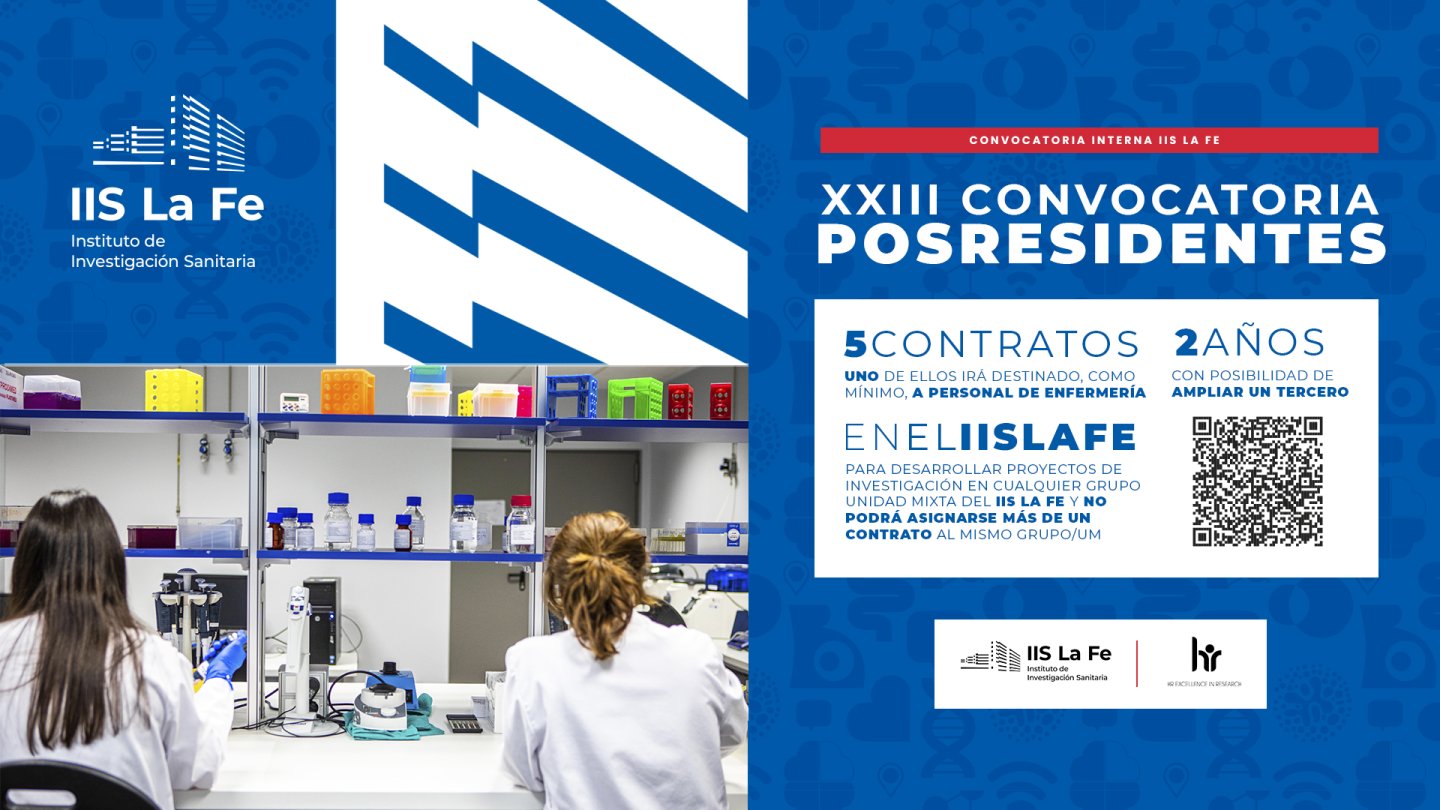 As every year, La Fe Health Research Institute (IIS La Fe) launches the Call for Research Contracts for post-residents with the aim of consolidating and promoting the development of research capabilities of those who have completed their training as specialists through up to five contracts. On this occasion, it has been established in the rules of this 23rd call that at least one of these contracts will be for nursing staff.
It should be noted that these contracts have a planned duration of two years. However, exceptionally, when there are justified reasons and in accordance with criteria of excellence, the duration of 1 or 2 of the places awarded may be extended for an additional period of 12 months upon request and following a favourable report from the Research Commission. These contracts also offer the possibility of a stay of up to 3 months in a research centre of excellence abroad, within the duration of the contract.
The aim of this initiative is to stimulate the development of quality clinical and biomedical research at the IIS La Fe that will result in the publication of scientific papers with a high impact index. The postresident contracted may only perform care tasks related to the research project to be developed during the contract, and may not participate in other care tasks other than the project.

No more than one contract may be assigned to the same Group/Joint Research Unit. The deadline for submitting the expression of interest will be from 17 July to 03 September 2023.
All the information on the rules and deadlines is available at the following link:
These contracts have a planned duration of two years