La Fe Health Research Institute participates in a European project to improve the quality of life of kidney transplant patients
The aim is to create an innovative tool capable of quantifying the activity of the immune system in kidney transplant recipients in order to reduce the number of infections and rejections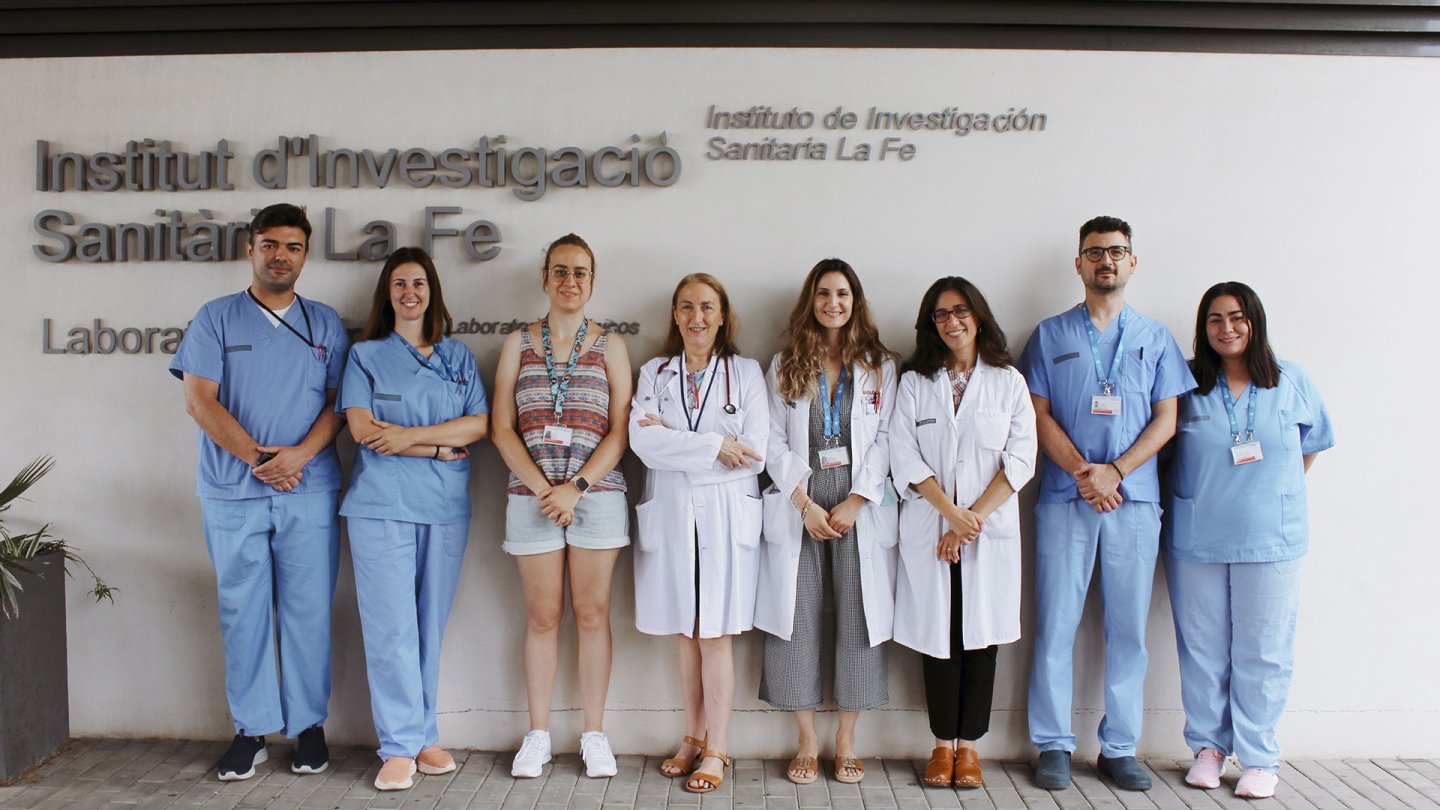 La Fe Health Research Institute (IIS La Fe), through La Fe Biobank and the Unit for Clinical Research and Products with Biological Activity (UICAB), is participating in the European project Torque Teno Virus Based Immune Monitoring (TTV GUIDE TX), aimed at improving the quality of life of kidney transplant patients. The aim is to create an innovative tool capable of quantifying the activity of the immune system in kidney transplant recipients in order to reduce the number of infections and rejections.
This tool is based on the recently discovered Torque Teno virus (TTV), which, although naturally present in the blood of all healthy people and all kidney transplant recipients, does not cause any disease. However, it is a marker to identify infections and possible rejection since, if the patient's immune system is strong, the TTV load is low and this may indicate a risk of organ rejection. Conversely, if the immune system is weak, the TTV load is high and the risk of infection is higher.
TTV-guided dosing of immunosuppressive drugs will be tested in a randomised controlled clinical trial involving hundreds of kidney transplant recipients across Europe. Kidney transplantation is the standard treatment for end-stage renal failure and inadequate immunosuppression is the main cause of chronic transplant dysfunction. In addition, infectious diseases due to reduced immune function are the leading cause of death in kidney transplant cases.
A multidisciplinary project
The TTV GUIDE TX project is a consortium of kidney transplant physicians, clinical virologists, project and clinical trial managers, ethicists and health industry professionals funded by the European Union (EU) and involving more than 20 institutions. Under the leadership of the Medical University of Vienna, seven EU countries are participating in the trial. The project will last five years and involves the collaboration of different European biobanks in the management of biological material.
On 15 July, a meeting of researchers took place in Milan within the framework of this project with the representation of Dr. Isabel Beneyto from the Renal Transplant Unit of the Nephrology Department of La Fe Hospital and Elena Moreno, study coordinator of the project. The UICAB, the La Fe Biobank and the nursing staff of the Renal Transplant Unit play a fundamental role in the comprehensive management of all biological samples, from extraction, through handling and processing, to conservation and shipping. The coordinated work between all the services involved is a guarantee of quality in the technical procedures and material provided.
In the field of biomedical research in the Valencia Region, IIS La Fe has the collaboration in the project of the Health Research Institute of the Hospital Clínico de Valencia (INCLIVA) and the Microbiology Service of the same hospital, led by Dr. David Navarro, whose department carries out the TTV determinations essential to achieve the proposed objectives.
More than 20 institutions are involved in the TTV GUIDE TX project.