First meeting of the new External Scientific Committee of IIS La Fe
On the past Tuesday, September 12th, the first meeting of the new External Scientific Committee (CCE) of IIS La Fe took place. This body was renewed during the last Board of Trustees meeting and is comprised of renowned researchers in the biomedical and health sciences fields, both basic and clinical.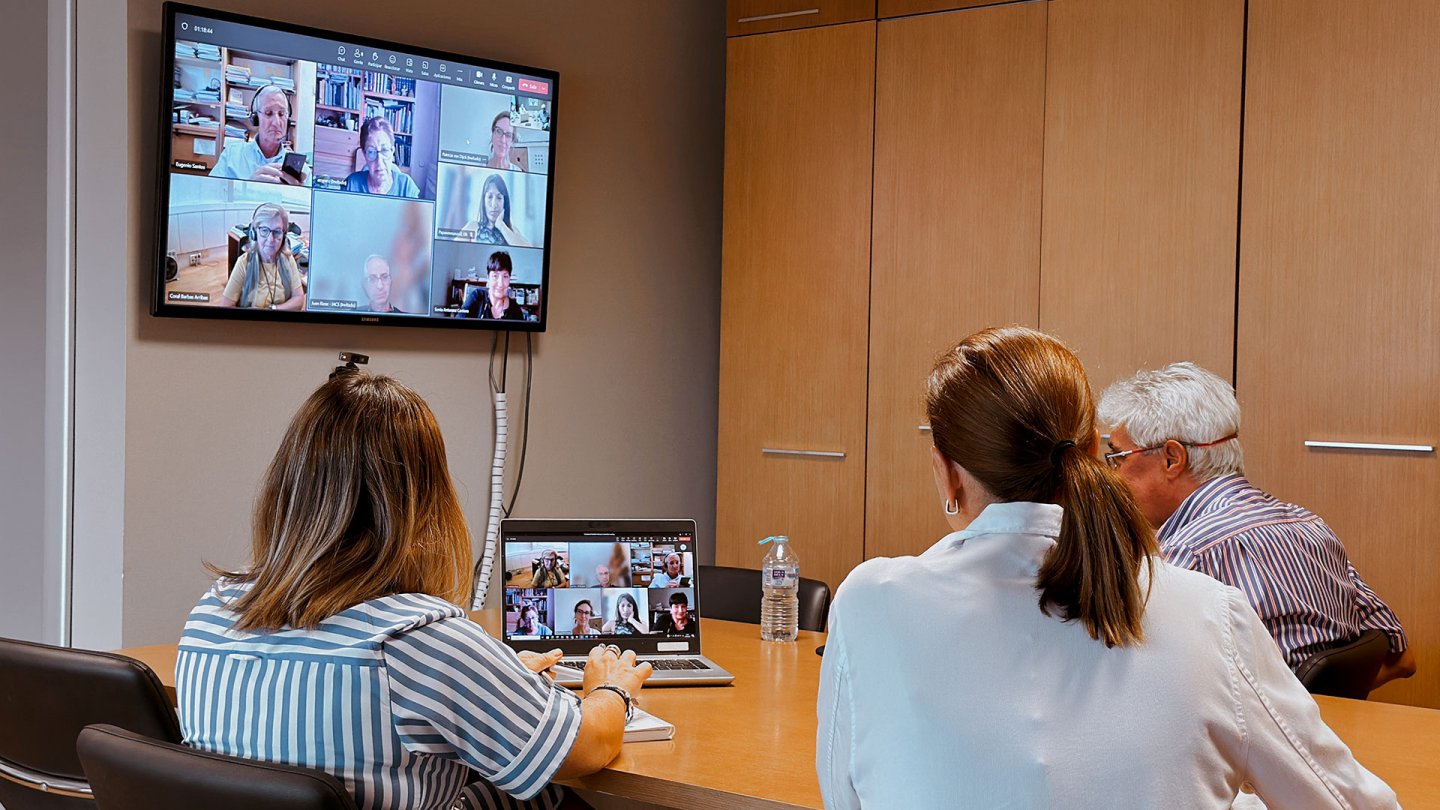 Specifically, 5 new members, prestigious scientists from different national and international institutions, joined the Committee: Amparo Cano, Professor of Biochemistry and Molecular Biology in the Department of Biochemistry at the Faculty of Medicine, UAM; Juan Riese Jordá, National Point of Contact for International Projects at ISCIII; Patricia van Dijck, Director of Market Access & Public Affairs at GSK; Elli Papaemmanuil, Assistant Professor in the Computational Oncology Service at Memorial Sloan Kettering Cancer Center; and Sonia Antoranz Contera, Associate Head of the Department of Physics (ED&I) at the University of Oxford.
Following this initial contact, an on-site visit of the CCE to IIS La Fe is planned for the end of 2023.