InnoLife – Better, longer lives.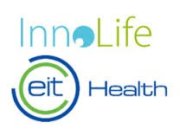 Call

EIT-2014 Call for Knowledge and Innovation Communities (KICs). KIC Innovation for healthy living and active ageing.

Principal investigator

Dr. José Vicente Castell Ripoll

Role

Participant
InnoLife's mission is to promote entrepreneurship and develop innovations in healthy living and active ageing, providing Europe with new opportunities and resources. This KIC will enable citizens to lead healthier and more productive lives by delivering products, services and concepts that will improve quality of life and contribute to the sustainability of healthcare across Europe. InnoLife is a strong, diverse and balanced partnership of best-in-class organisations in education, research, technology, business creation and corporate and social innovation.