Cognitive - behavioural intervention program to improve adherence to prophylaxis and emotional state of patients with haemophilia.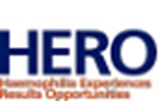 Call

HERO (Haemophilia Experiences, Results and Opportunities) 2014.

Principal investigator

Dr. Santiago Bonanad

Role

Participant

Year

2015
The aim of this project is to present and evaluate the effectiveness of a psychological intervention program developed in order to improve adherence to prophilaxys in adults patients with severe hemophilia.