ALBINO: Effect of allopurinol in addition to hypothermia for hypoxic-ischemic brain injury on neurocognitive outcome.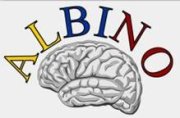 Call

H2020-PHC-18-2015-two-stage.

Principal investigator

Dr. Máximo Vento

Role

Participant

Year

2015
This project aims to evaluate the efficacy and safety of allopurinol administered immediately after birth to near-term infants with HIE in addition to hypothermic treatment. The project will also provide information on the effect of hypothermia on pharmacokinetics of drugs with a similar metabolism as allopurinol in neonates, and develop and validate biomarkers for neonatal brain injury using advanced magnetic resonance imaging, biochemistry, and electroencephalogramms, which will then be available for future studies testing neuroprotective interventions.