Healthcare Alliance for Resourceful Medicines Offensive against Neoplasms in HematologY.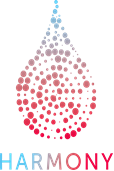 Call

H2020-JTI-2015-06-two-stage.

Principal investigator

Dr. Guillermo Sanz

Role

Co-Chair

Year

2016
HARMONY is a European Network of Excellence that captures, integrates, analyzes and harmonizes Big Data from high-quality multidisciplinary sources for the purpose of acquiring valuable knowledge across the spectrum of hematologic malignancies (HMs). HARMONY will focus on HM disease areas with a high unmet need: multiple myeloma (MM), acute myeloid leukemia (AML), acute lymphoblastic leukemia (ALL), chronic lymphocytic leukemia (CLL), non-Hodgkin lymphomas (NHL), myelodysplastic syndromes (MDS), and pediatric HMs.