CD8+ T cell metabolism in anti-tumor response.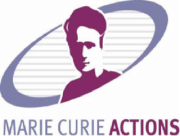 Call

H2020-MSCA-IF-2016.

Principal investigator

Dr. Agustin Lahoz, Dr. Juan Carlos García Cañaveras

Role

Individual

Year

2017
The main objective of the Immunometabolomics project is to understand metabolism in CD8+ T cells, during active effector T cell development and exhaustion, using approaches that go beyond current research which have been mostly focused on glucose/energy metabolism thus disregarding the relevance of anabolic and redox reactions that are crucial in correct cellular function and proliferation.