European Expert Paediatric Oncology Reference Network for Diagnostics and Treatment.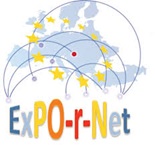 Call

DG SANCO 4.2.2.7. Pilot networks of cooperation under Directive 2011/24/EU (a pilot network of cooperation between paediatric oncology centres).

Principal investigator

Dr. Adela Cañete Nieto

Role

Participant
ExPO-r-Net is a 3-year project that will build a European Reference Network (ERN) for Paediatric Oncology. The project aims to reduce the current inequalities in childhood cancer survival and healthcare capabilities in different EU Member States.