Josep Marí Alexandre defendió su tesis doctoral sobre la patofisiología de la endometriosis
El pasado 7 de mayo tuvo lugar en el Auditórium del IIS La Fe la lectura y defensa de la tesis doctoral europea de Josep Marí Alexandre titulada 'Characterization of a profile of epigenetic alterations involved in the aetiopathogenesis of endometriosis. validation of molecular biomarkers for diagnosis and prognosis of endometriosis', realizada en el IIS La Fe bajo la supervisión de los doctores Gilabert-Estellés del Hospital General de València y Braza-Boïls y Sandoval del IIS La Fe.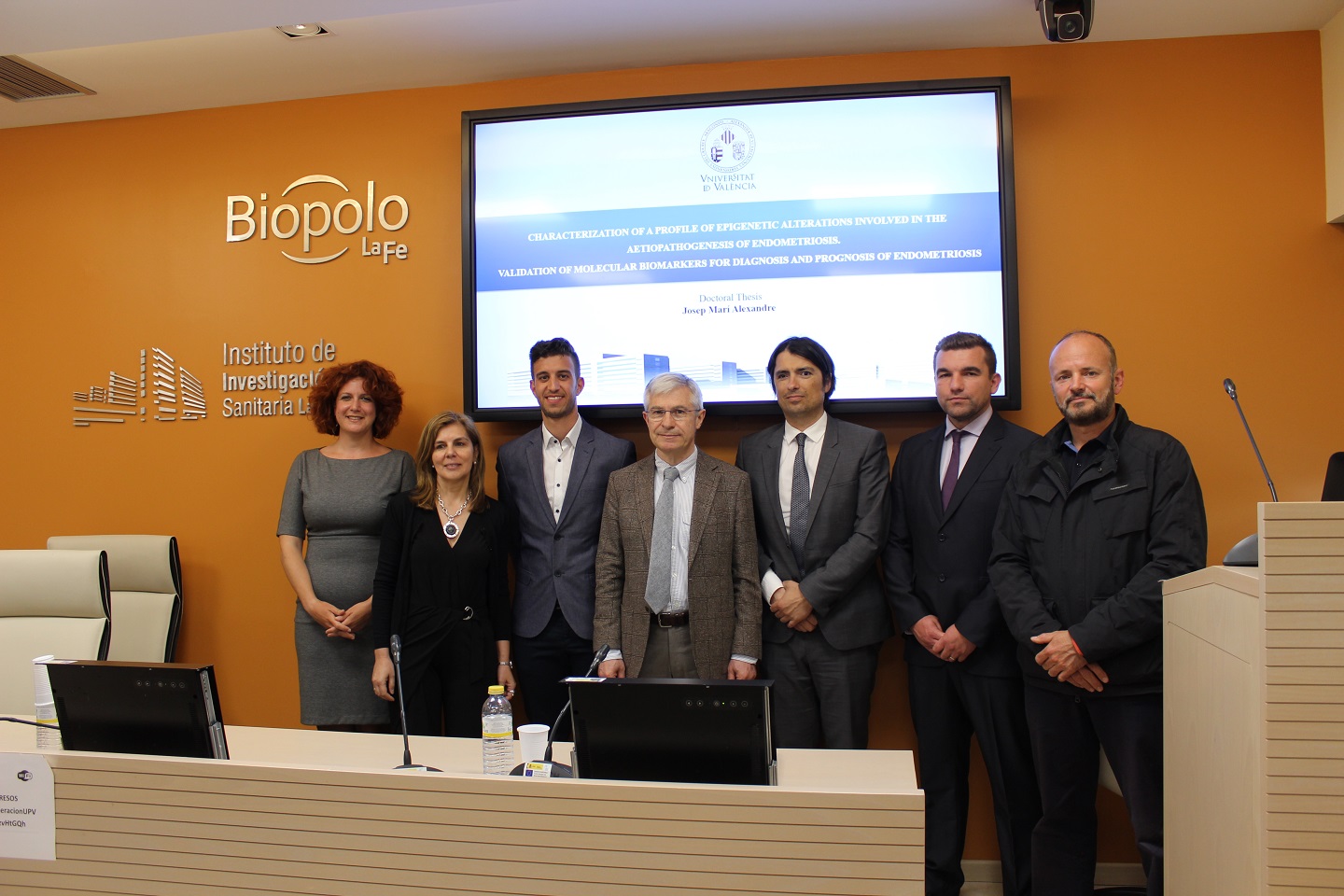 El Tribunal que juzgó la Tesis Doctoral estuvo presidido el doctor Antonio Cano, catedrático de Obstetricia y Ginecología de la Universitat de Valencia, la doctora Eloísa Jantus-Lewintre, jefa del laboratorio de Oncología Molecular del Hospital General Univeristario de Valencia y profesora asociada de la UPV actuó como secretaria y el doctor Helder Ferreira, ginecólogo y profesor de la Universidad de Porto (Portugal) actuó como vocal.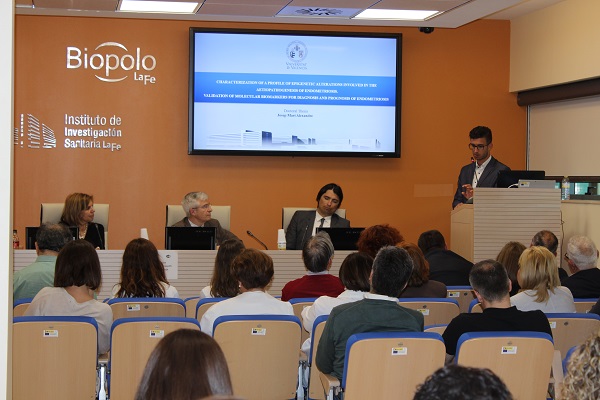 El Tribunal concedió a la Tesis Doctoral la calificación de excelente cum laude.
El doctor Josep Marí Alexandre defendió en su exposición el estudio de los miRNAs y la metilación del DNA como mecanismos epigenéticos subyacentes a la patofisiología de la endometriosis, una enfermedad ginecológica altamente prevalente e incapacitante, que afecta al 10% de mujeres en edad reproductiva.