Joaquim Calvo-Lerma defiende su tesis doctoral sobre un nuevo método de ajuste para la terapia de sustitución de enzimas suplementarias para pacientes con fibrosis quística
La tesis europea defendida por Joaquim Calvo-Lerma "Study of fat digestion in foods as an innovative approach to adjust pancreatic enzyme replacement therapy in Cystic Fibrosis" recibió la distinción Sobresaliente cum laude y opta al premio extraordinario de la Universitat Politècnica de València.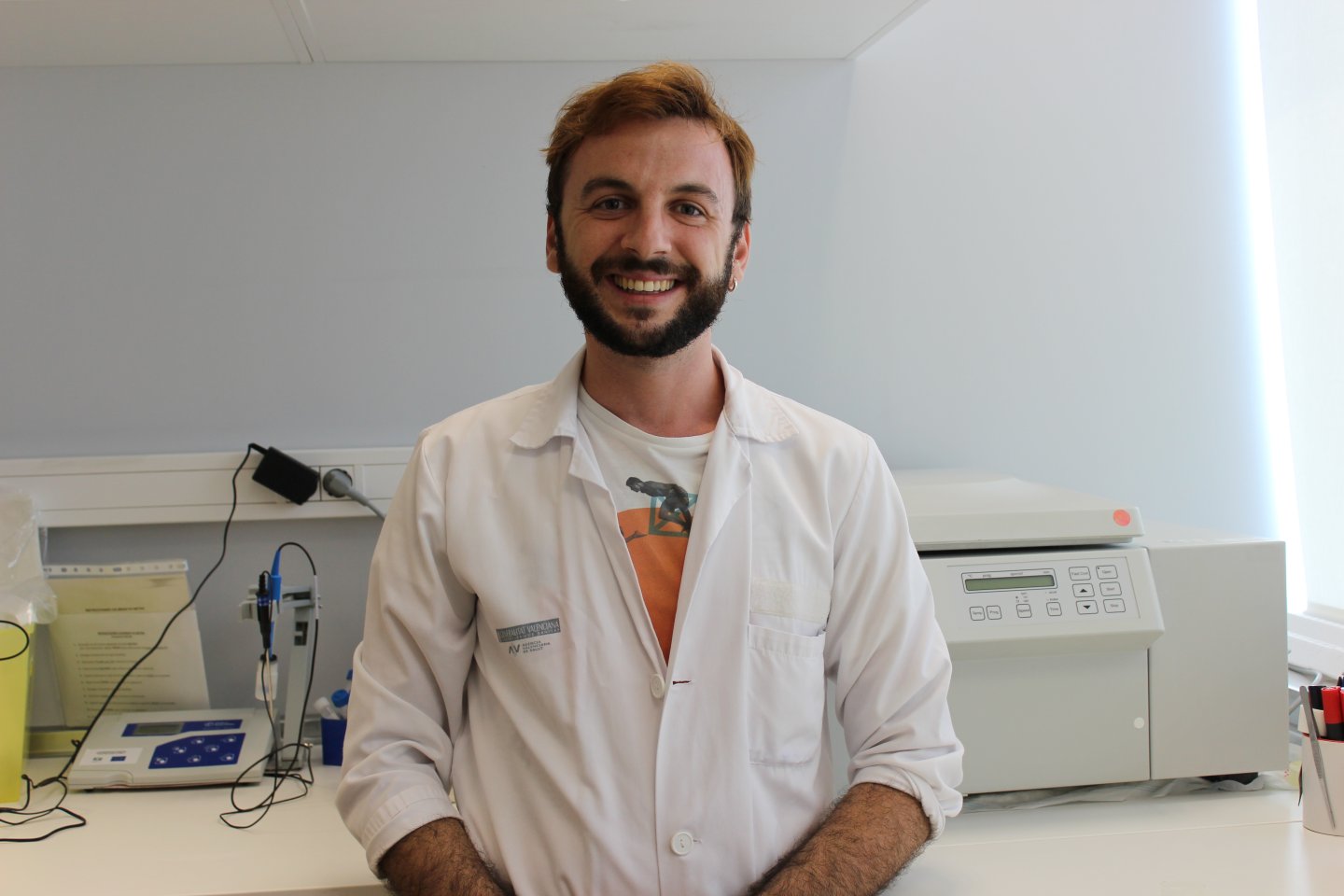 Esta tesis ha sido dirigida por la doctora Ana Andrés, de la Universitat Politècnica de Valencia, y por la doctora Carmen Ribes-Koninckx, del hospital la Fe. El tribunal que valoró la Tesis Doctoral estuvo compuesto por la doctora Alessandra Bordoni de la Università di Bologna, la doctora Lucía Seguí Gil, de la Universitat Politècnica de València y el doctor Gabriel Oliveira Fuster de la Universidad de Málaga.
La terapia de sustitución enzimática (PERT) es el tratamiento para paliar la insuficiencia pancreática en fibrosis quística. Consiste en la administración exógena de suplementos enzimáticos en cada comida. Sin embargo, hasta la fecha no hay un método científicamente válido para ajustar la dosis, lo que conlleva a maldigesitión y malabsorción de nutrientes, y eventualmente a un detrimento del estado nutricional y del pronóstico de la enfermedad.
Por ello, el resultado de la tesis defendida por el doctor Joaquim Calvo-Lerma ha sido el desarrollo de un método para ajustar la terapia de sustitución enzimática (PERT) mediante la exploración de las propiedades de los alimentos bajo condiciones de digestión in vitro como posibles determinantes de la lipólisis y por tanto de la dosis del suplemento enzimático.
Este trabajo de investigación se enmarca dentro del proyecto europeo MyCyFAPP: My APP for Cystic Fibrosis self-management, del cual es coordinador científico el doctor Calvo-Lerma.