Tesis doctoral "Therapeutic approaches and development of genomic diagnostic tools for Usher syndrome"
Carla Fuster García del grupo de investigación Biomedicina Molecular, Celular y Genómica del Instituto de Investigación Sanitaria La Fe, defendió su tesis doctoral.
Esta tesis, dirigida por los doctores Elena Aller y José M. Millán, optaba a mención internacional y recibió la calificación de sobresaliente.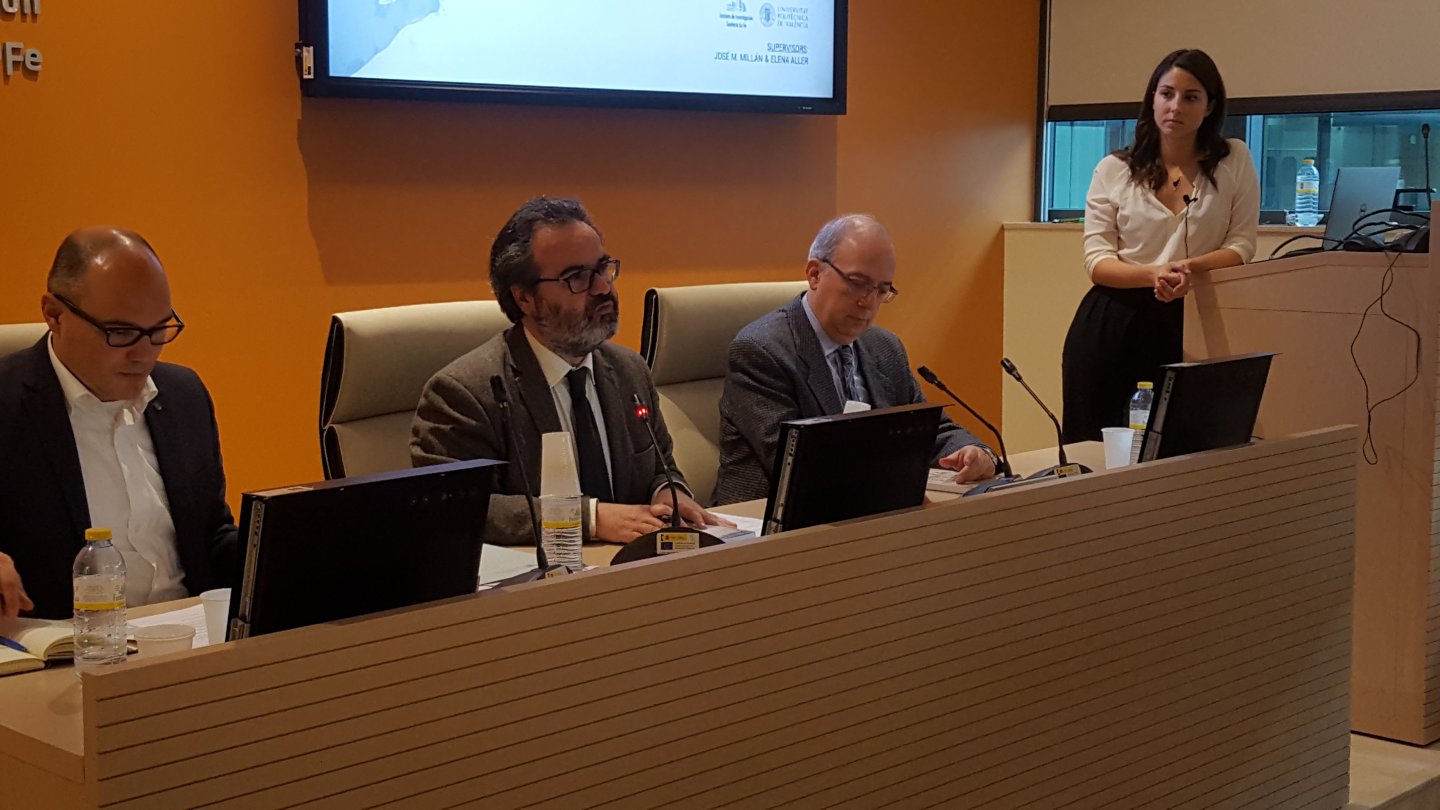 En este trabajo, se han explorado las posibilidades de la técnica CRISPR como aproximación terapéutica para el síndrome de Usher y se han desarrollado herramientas genómicas para el diagnóstico molecular de los pacientes afectados por el mismo, incluyendo el uso de secuenciación de exoma completo para la identificación de nuevos genes responsables del mismo.