The IIS La Fe staff decide the winning drawings for the 1st Christmas Card Competition
Some thirty children took part in this first edition, in which they had to express two concepts: Christmas and Science.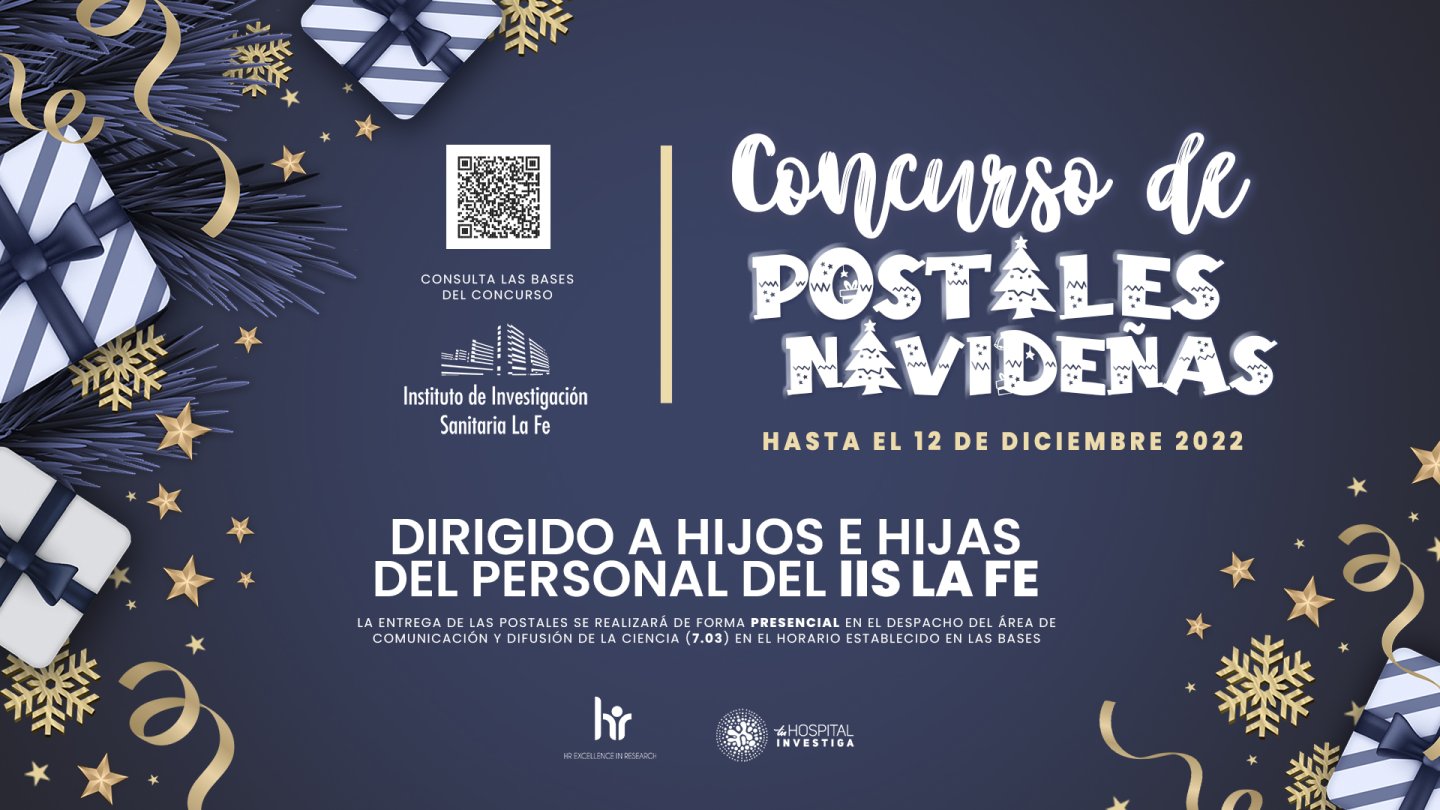 The La Fe Health Research Institute (IIS La Fe) has chosen the winners of the 1st Christmas Card Competition, aimed at the sons and daughters of the research centre's staff. Last Friday, 16th December, during the celebration of the Christmas Meeting, the popular vote took place to decide the three winners, one for each category: mazapán (from 3 to 6 years old), roscón (from 7 to 10 years old) and turrón (from 11 to 14 years old).
From the three winning postcards, the Direction will choose the one with which it will send its Christmas greetings, both internally and externally, while the rest of the institution's employees will have all three at their disposal.
Winners
This was the first edition of this competition in which thirty children took part and, in accordance with the rules, combined two fundamental concepts through their imagination and creativity: Christmas and Science. The winners were as follows:
Mazapán category: Javier - 3 years old.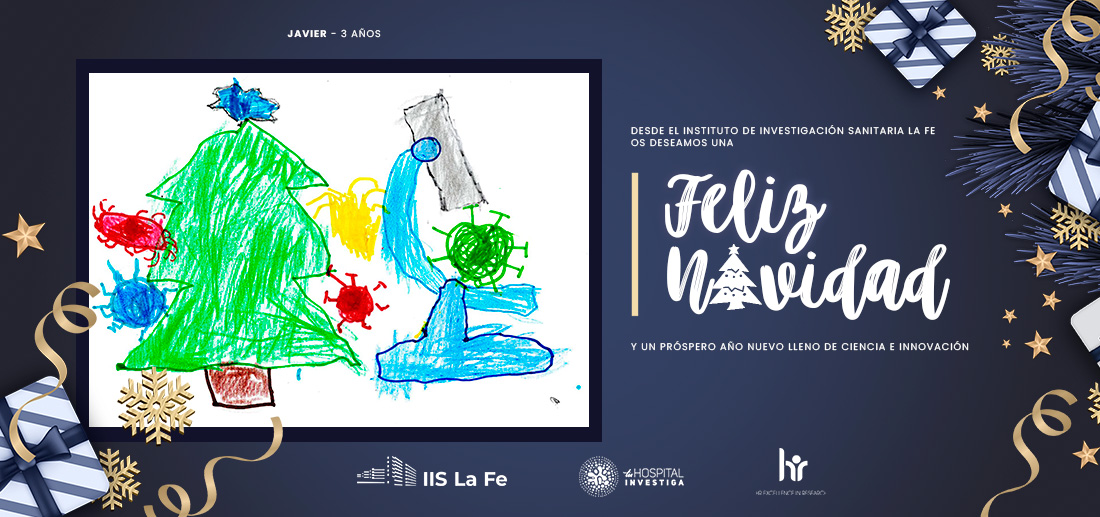 Roscón categoría: Aurora - 7 years old.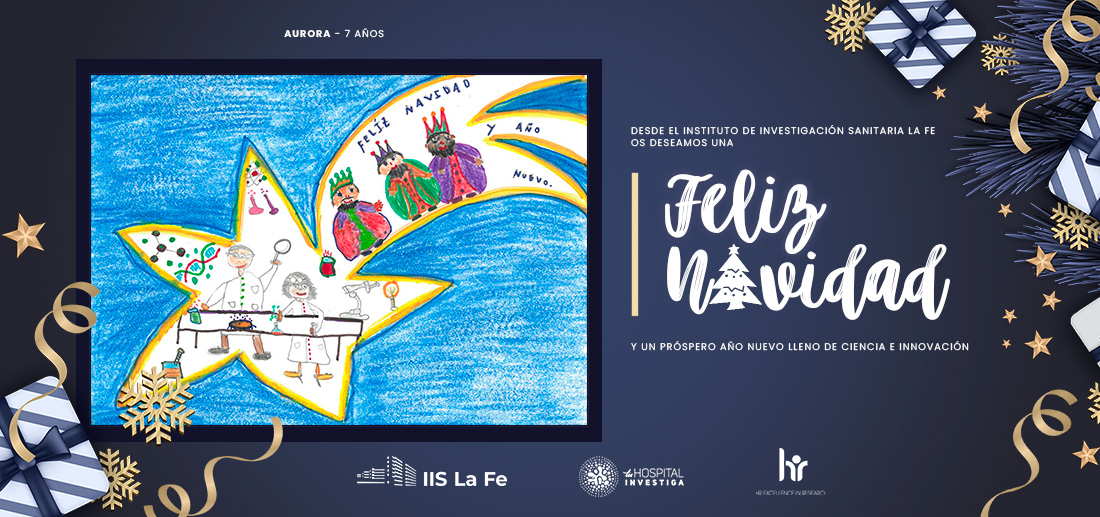 Turrón category: Marta - 14 years old.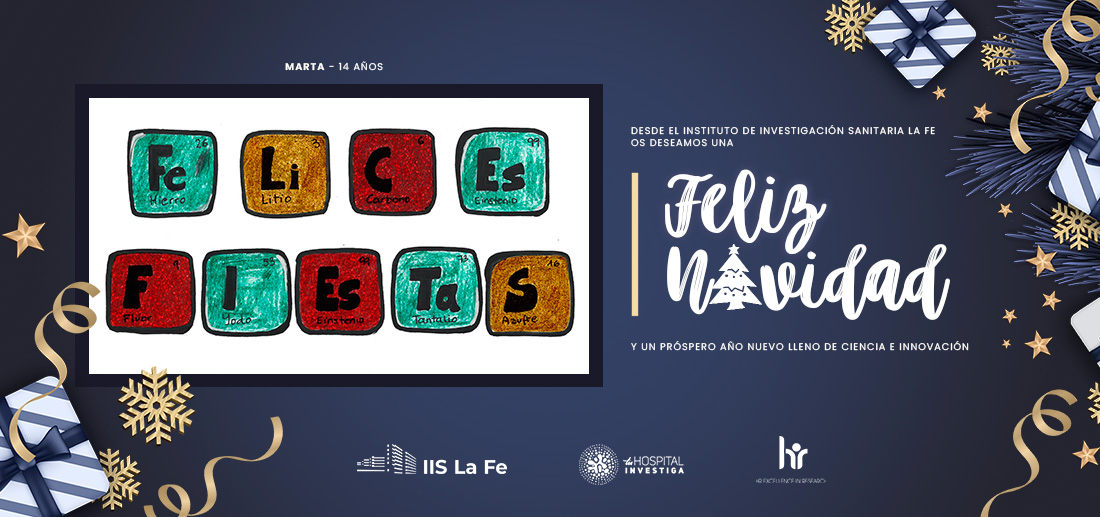 Below you will find the downloadable versions of the postcards or email signatures: