IIS La Fe launches its own line of grants to promote international mobility among researchers
The 'Moving Science' 2022 programme, with a total of 25,000 euros, is part of the HRS4R strategy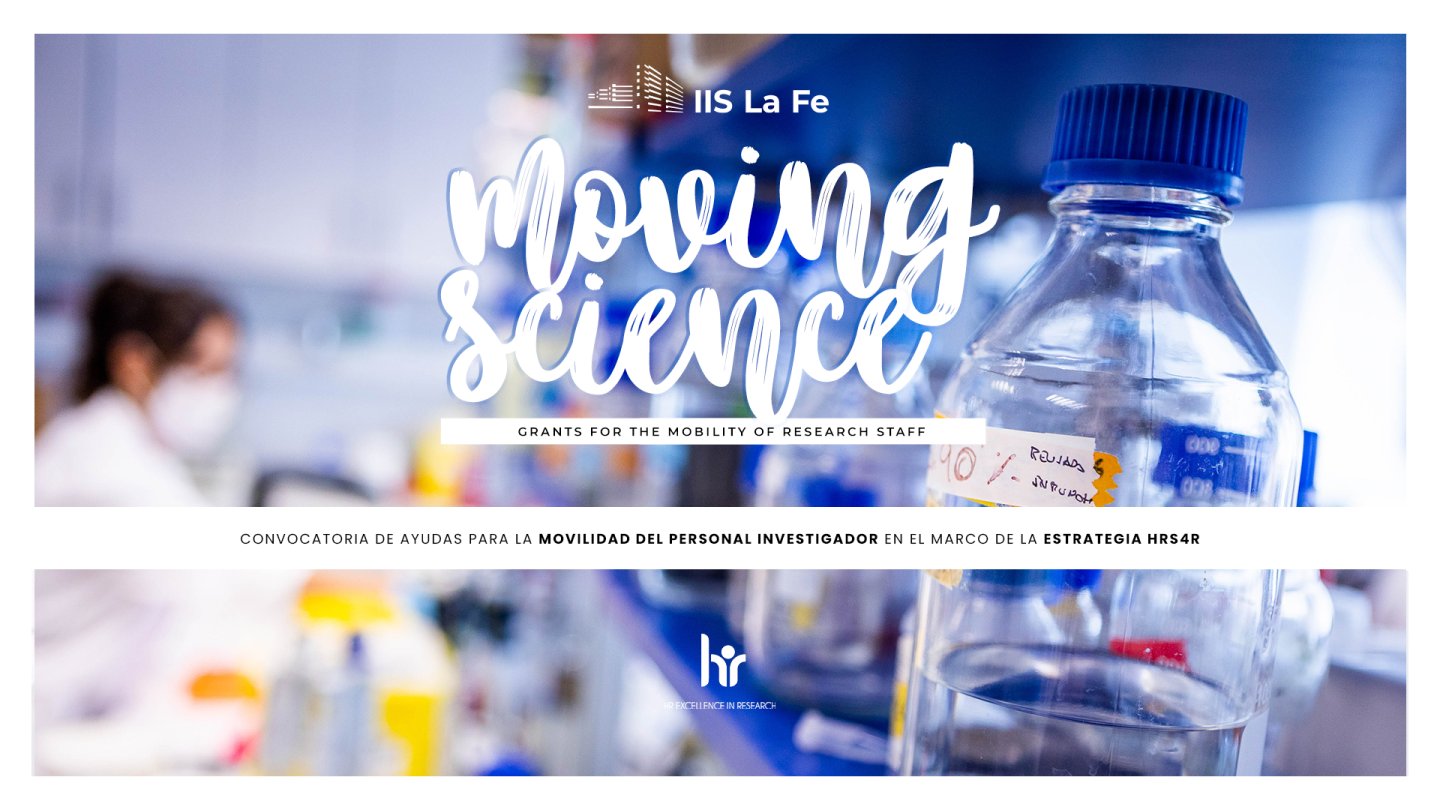 La Fe Health Research Institute (IIS La Fe) is launching a call for mobility grants aimed at research staff with the intention of strengthening its commitment to the development of its researchers. Thus, within the framework of the European Human Resources Strategy for Researchers (HRS4R), whose seal has been in the research centre since 2015, and with the aim of offering a working environment of excellence, the call MOVING SCIENCE: Grants for the mobility of research staff has been launched with a total endowment of 25,000 euros.
The HRS4R strategy emphasises the development of the research career and its continuous training. In this sense, the Research Foundation of the Hospital Universitario La Fe de la Comunitat Valenciana (IIS La Fe) has as priorities in its Action Plan, to meet the requirements of the HRS4R strategy, both to boost and enhance the competitiveness of its research groups, as well as the training and mobility of its researchers.
The main objectives of this call are: To promote the training of staff, as well as the learning of techniques and/or skills to promote the development of their professional skills; to promote the collaboration of IIS La Fe staff with other international institutions that result in the development of joint research projects of international scope, thus encouraging the internationalization of staff, research groups and platforms and the institution in general and, finally, to expand translational research and technology and knowledge transfer, integrating basic and clinical research.
Terms and conditions of the call
In accordance with the terms and conditions, research and/or technical staff with a current employment contract with the IIS La Fe until the end of the stay and who are also part of any of the institution's research groups and/or platforms may apply for this grant. Likewise, stays in accredited research centres, technology companies or international universities with a minimum uninterrupted duration of two months and a maximum duration of six months will be funded (stays in other national centres are not eligible under this call).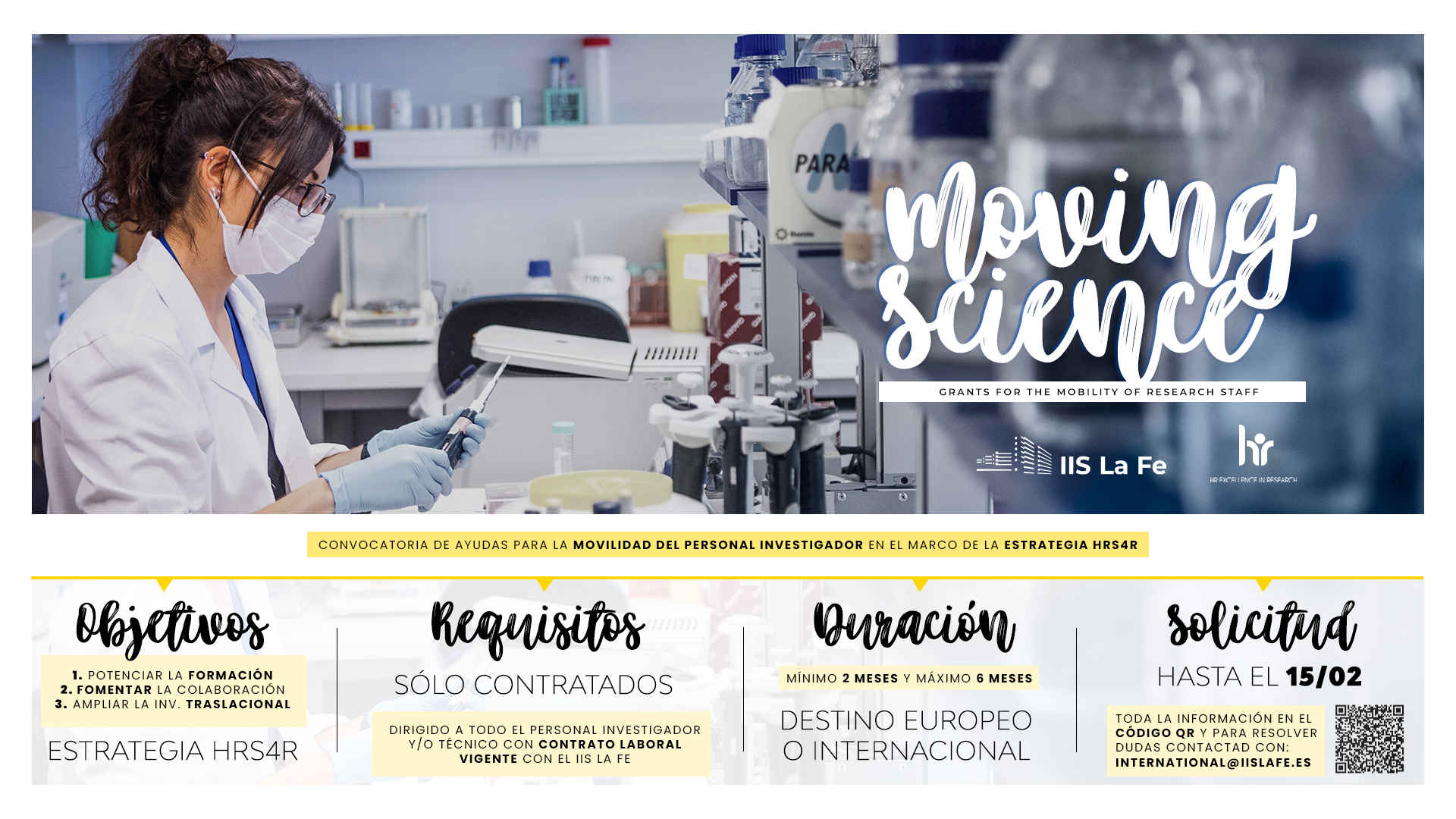 The application, as well as any questions that may arise in this regard, should be sent by e-mail to the International Office: internacional(ELIMINAR)@iislafe.es. For more information, please consult the terms and conditions of the call for applications, the deadline for submission of which is 15 February 2023.