Three researchers from the IIS La Fe, Extraordinary Doctorate Prizes from the UV for their theses
The prizes are organised every year to assess the quality of the doctoral theses read at the University of Valencia.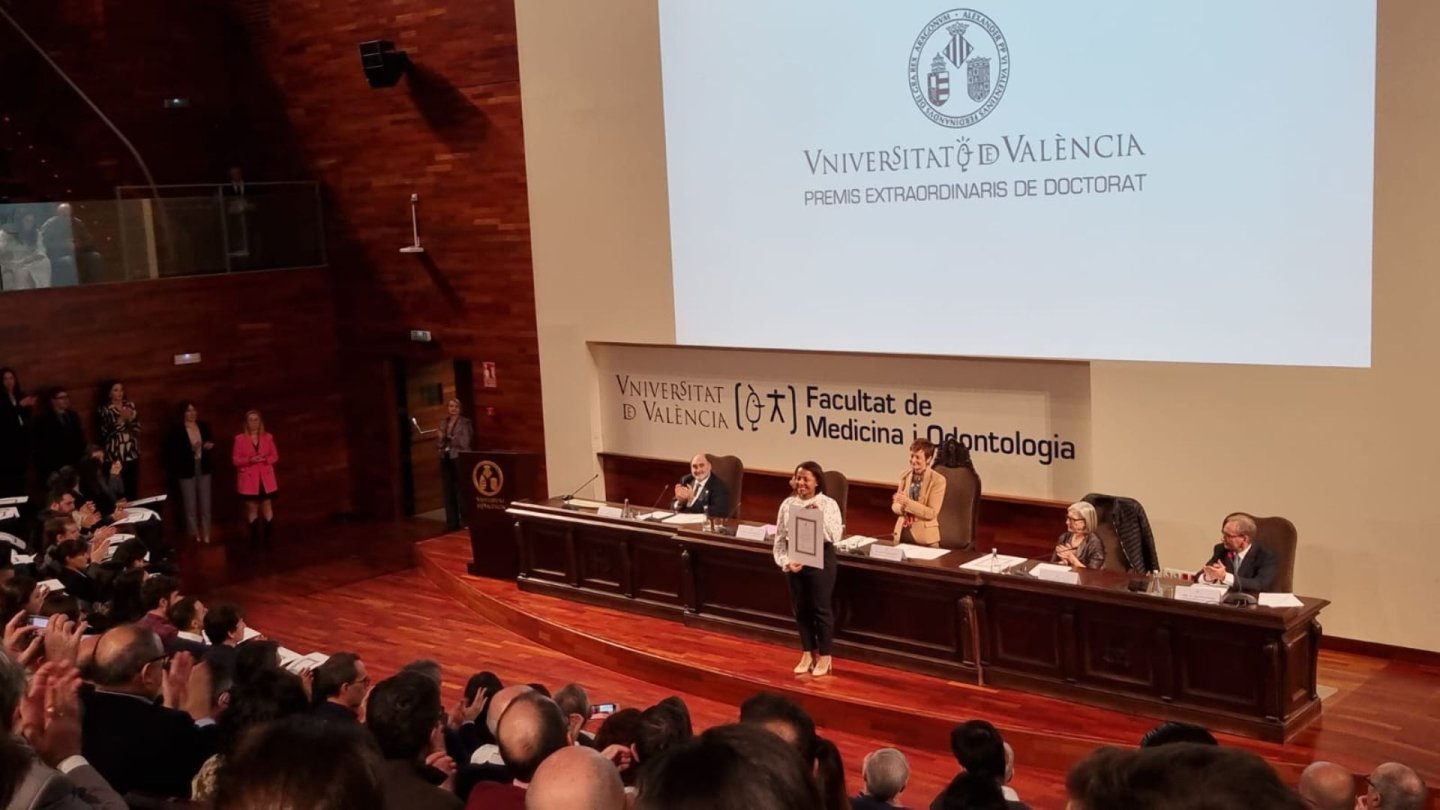 Three researchers from the La Fe Health Research Institute (IIS La Fe) have been recognised by the University of Valencia for their doctoral theses, with which they have been awarded Extraordinary Doctorate Prizes for the academic years 2020/2021 and 2021/2022:
Dr. Alba Ruiz Gaitán, from the Severe Infection Research Group with her doctoral thesis: 'Análisis epidemiológico, clínico y microbiológico del brote de candidiasis invasora por Candida auris en el Hospital Universitario y Politécnico La Fe'.
Dr. Anna Parra Llorca, from the Perinatology Research Group with her doctoral thesis: 'Influencias del procesamiento de la leche materna de donante sobre el microbiota intestinal, la expresión genómica y el equilibrio oxidativo en recién nacidos'.
Dr. Víctor Lago Leal, from the Reproductive Medicine Research Group with his doctoral thesis: 'SENTOV: Técnica del ganglio centinela en el cáncer de ovario inicial (Estadio I-II)'.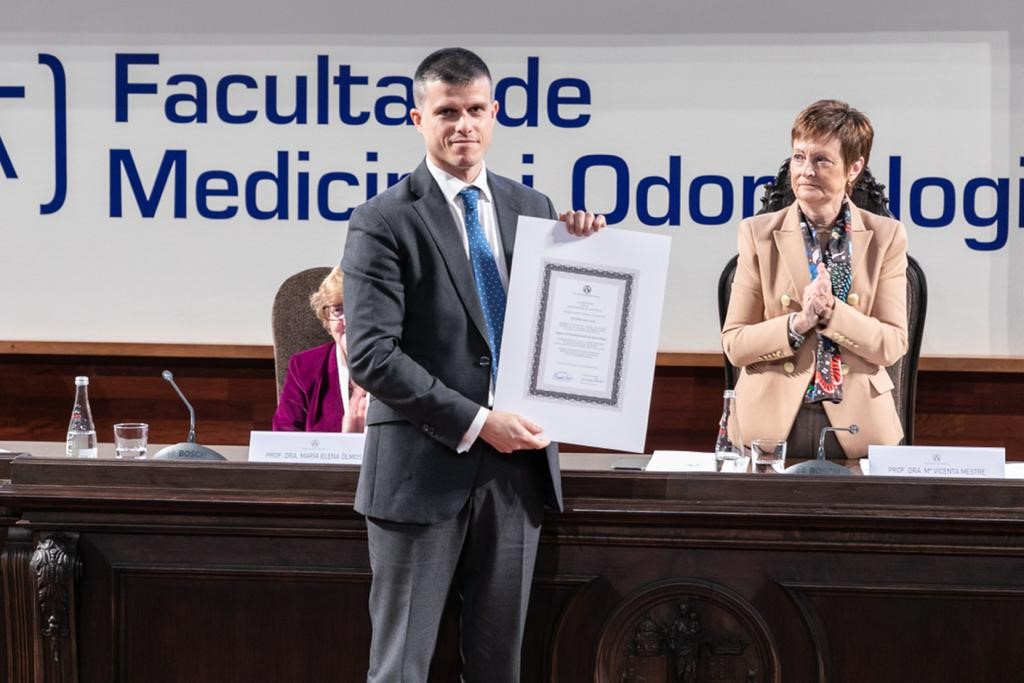 The awards ceremony was held on December 16th and took place at the Faculty of Medicine and Dentistry, where nearly 300 people gathered. In a context marked by the health, economic and social crisis, the rector of the University, María Vicenta Mestre, highlighted the ability of researchers to produce doctoral theses of the highest academic standards. Of the 500 people who defend their doctoral thesis each year, only 30% obtain the status of international mention and less than 10% obtain the extraordinary prize.