The IIS La Fe participates in Innotransfer 'Microbioma y biodisponibilidad. Retos clave para la cadena de valor del sector alimentario'
It is a meeting where companies and researchers have the opportunity to exchange ideas, challenges and solutions.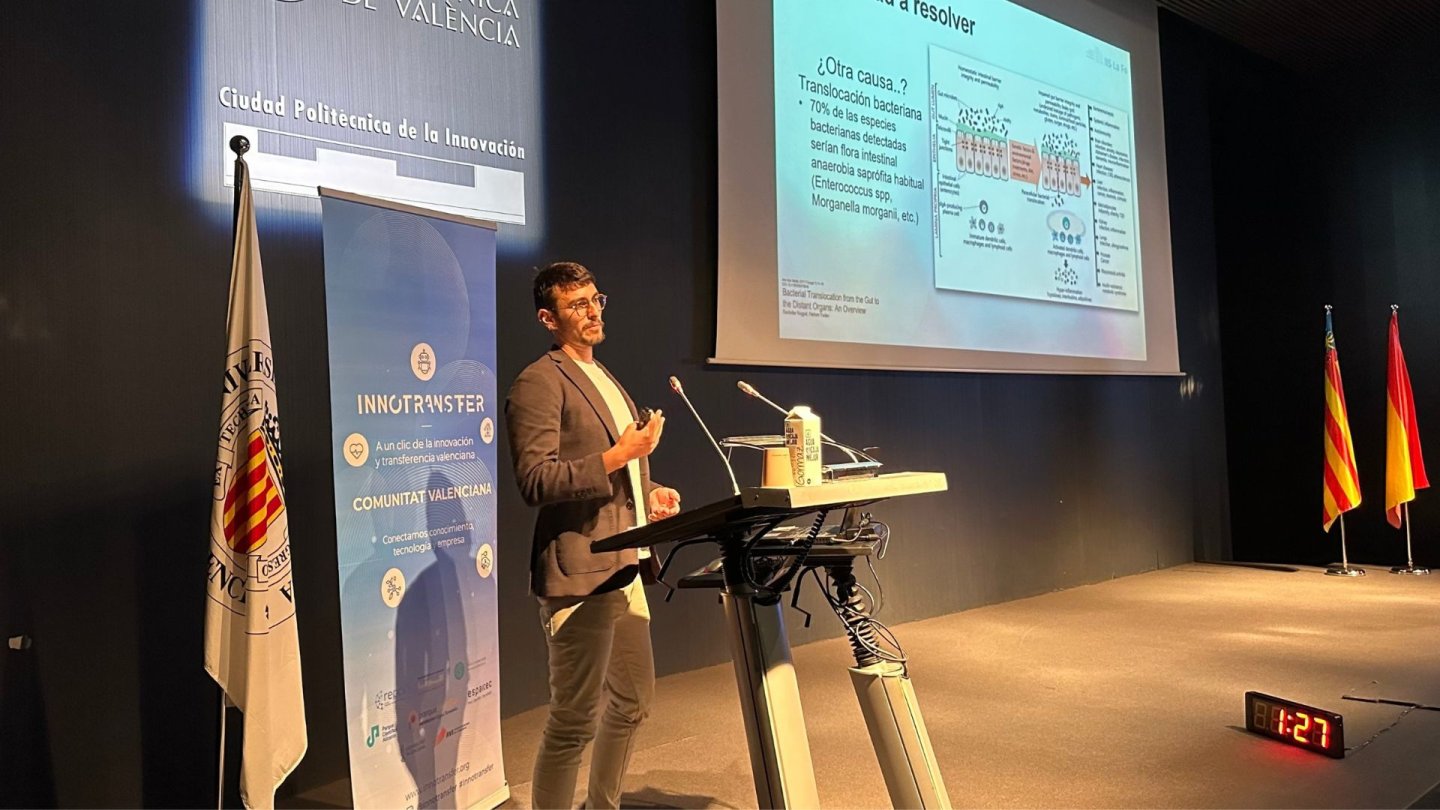 On May 25th, the meeting 'Microbioma y biodisponibilidad. Retos clave para la cadena de valor del sector alimentario' of Innotransfer, the open innovation programme supported by the Agència Valenciana de la Innovació (AVI).
This event aimed to uncover opportunities for innovation in the microbiome and bioavailability, raising awareness of the state of the healthy food sector and its importance from the point of view of people's health. During the event, success stories in the development of products and services based on this knowledge were also presented, as well as the challenges and possible challenges facing the sector.
At this event, Iván Atienza, a technician from the Innovation Area, presented a challenge by Irene Mª Escudero Martínez and Alicia Aliena, two post-doctoral researchers from the La Fe Health Research Institute (IIS La Fe), entitled 'Development of a probiotic-based supplement for the prevention of complications and infections during hospitalisation in patients who have suffered an acute ischaemic stroke'.
'Desarrollo de un complemento a base de probióticos para prevención de complicaciones infecciones durante la hospitalización en pacientes que han sufrido un ictus isquémico agudo'.
It is currently known that in the context of an ischaemic stroke, changes in the composition of the microbiota occur, with decreased intestinal motility, increased permeability of the intestinal barrier and bacterial translocation phenomena, increasing the risk of post-stroke infections. The main complication in these patients is respiratory tract infection, which prolongs hospital stay and is one of the main causes of death in these patients. We are looking for a collaborator for the development of a probiotic product capable of re-establishing the microbiota and intestinal permeability in the first hours after stroke, in order to try to avoid these respiratory infections, thus improving the prognosis of the patients.