Association between Intermittent Hypoxia and Later Respiratory Morbidity.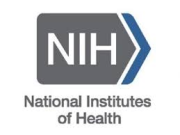 Call

NIH-R01-HL16-015

Principal investigator

Dr. Máximo Vento

Role

Consultant

Year

2016
Longer term respiratory morbidity remains a major consequence of preterm birth. The hypotheses will be in Aims 1 and 2 that IH episodes at one week and one month of life are significantly associated with prolonged duration of hospitalization and respiratory support, as well as a high incidence of wheezing disorders by six months adjusted age. In Aim 3 that low serotonin levels are associated with a high incidence of IH and a prolonged recovery of respiratory effort after onset of desaturation. Finally, in Aim 4 a temporal relationship between IH episodes and markers of oxidative stress determined by urine and blood samples.