Researchers from the IIS La Fe address the challenges of AI at a meeting with patients
The meeting provided an opportunity to hear the opinions of breast cancer patients, their needs and concerns regarding new clinical tools such as artificial intelligence.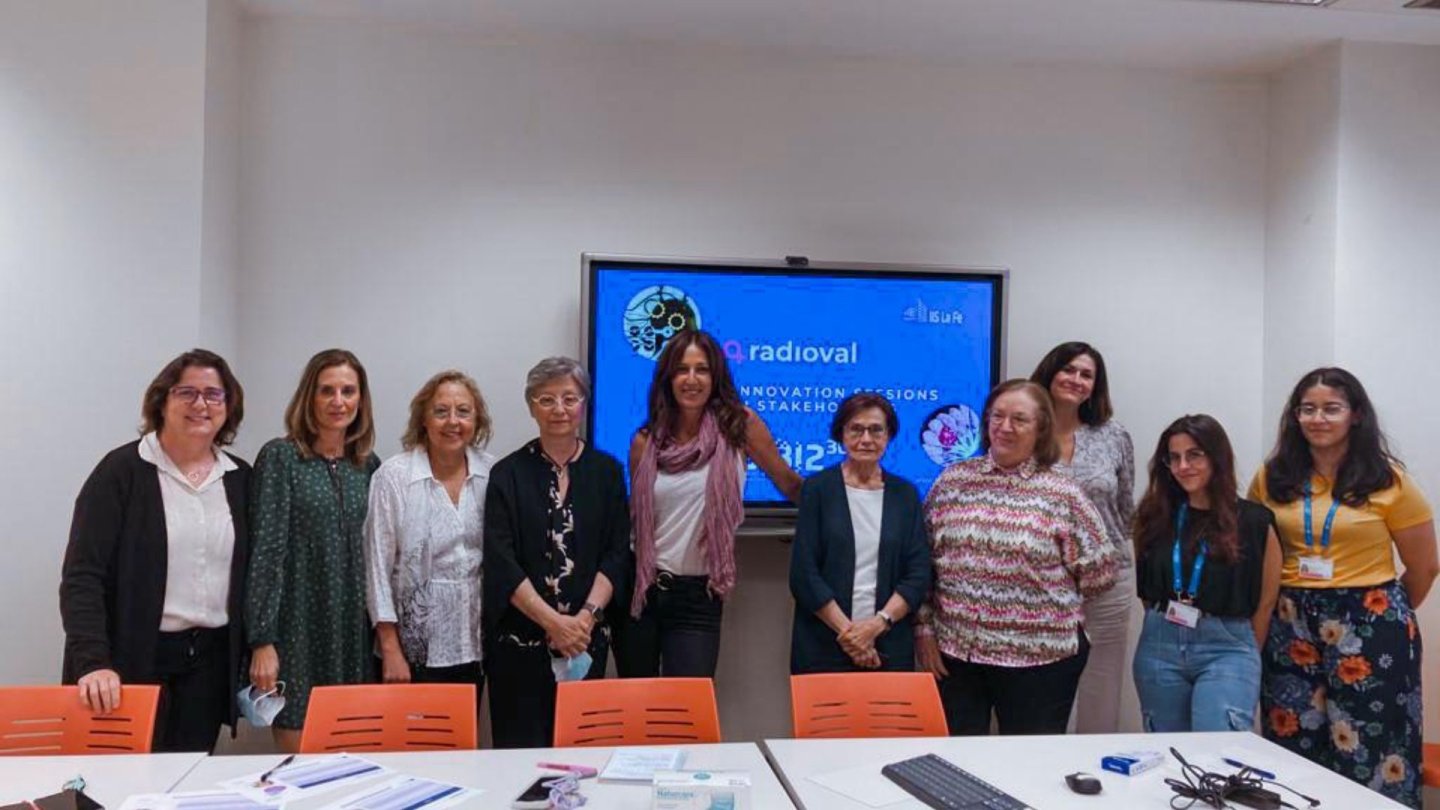 The Biomedical Imaging Research Group (GIBI230) of the La Fe Health Research Institute (IIS La Fe) has organised a meeting with patient associations, caregivers and representatives of the IIS La Fe citizens' committee to address the challenges of the application of Artificial Intelligence (AI) in the treatment of breast cancer, as part of the information and communication activities of the EU-funded project 'RadioVal: International Clinical Validation of Radiomics Artificial Intelligence for Breast Cancer Treatment Planning'.
The meeting took place on May 17th at the centre's facilities, where researchers, clinicians and engineers involved in the development of the project put into context what is known about this disease, what radiomics is and how patients can benefit from the application of these technologies.
Breast cancer is the most commonly diagnosed cancer and the most common cause of death in women worldwide. Although the incidence of breast cancer is higher in developed countries, mortality rates are higher in low-income countries due to high costs and limited access to specific treatments. In cases where survival is often low, new treatment protocols have shown promise in reducing mortality, such as neoadjuvant chemotherapy (NAC). However, patient selection for this treatment is complex as it lacks a personalised medicine approach, has a relatively low success rate, significant side effects and high costs per treatment.
A personalised selection of patients treated with NAC would increase the success rate, increase the survival of selected patients, prevent the occurrence of side effects for non-responders, and reduce costs. The process of breast cancer diagnosis could be facilitated by modern tools and techniques such as radiomics, an advanced image processing technology that involves a series of processes that extract the most important information or features from processed medical images. Radiomics allows the automatic identification of unique features present in the image data, which could be useful for diagnosis or prediction of treatment response, supporting and improving clinical decision making in precision medicine.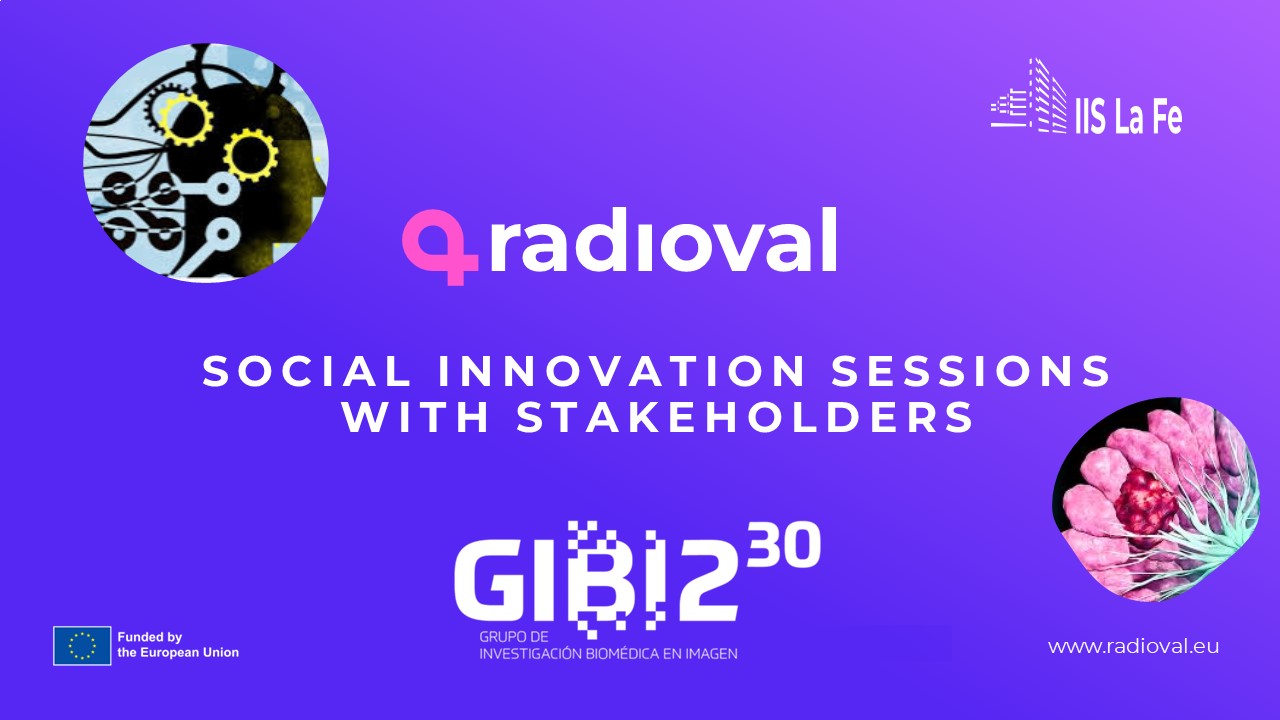 People-centred research
The project is developed with multiple beneficiaries and stakeholders in mind to address administrative, socio-ethical and regulatory requirements, clinical and healthcare needs, as well as the needs of the patient and caregiver from day one. In healthcare, social innovation provides practical ideas on how to improve the implementation of new technologies and services in the pathways and practice of healthcare systems, with the main objective of implementing RadioVal in routine oncology practice.
This practical session explained what the European project consists of and the application of artificial intelligence in its development, with the aim of arriving at a predictive model that improves neoadjuvant treatment of breast cancer. Above all, the session focused on listening to the ideas, needs, challenges, fears, etc., generated by the project in the patients, patient associations and citizens in general who participated, with the aim of registering them and including them in the workflows and tools for applying the project in each area benefiting from it.
It was an opportunity to listen to the opinions of breast cancer patients and citizens in general, to understand their needs, and to explain the development of new clinical tools to improve their prognosis, treatment and quality of life. The event was attended by representatives of the patient associations Estima't, Las Triples and Cáncer con Limón.
An international project
The RadioVal project aims to develop and implement a full validation of AI solutions in breast cancer treatment. It is the first international study to validate AI-based radiomics prediction of response to neoadjuvant chemotherapy treatment, especially radiomics, based on MRI imaging data and clinical data commonly used in clinical practice.
RadioVal is a medical decision support tool that would allow clinicians to perform a more precise and individualised treatment according to the needs of each patient.