Research Support
Scientific Technological Platforms
La Fe Biobank platform
The La Fe Biobank is located at Avda. Fernando Abril Martorell, 106, C.P.: 46026, Valencia (Tower A - Basement), where it has an enabled and classified space of more than 200 m2, with the possibility of expansion, organized following the key processes of biobanks (reception, processing and conservation) and adapted to carry out its activity with criteria of traceability, quality, order and destination.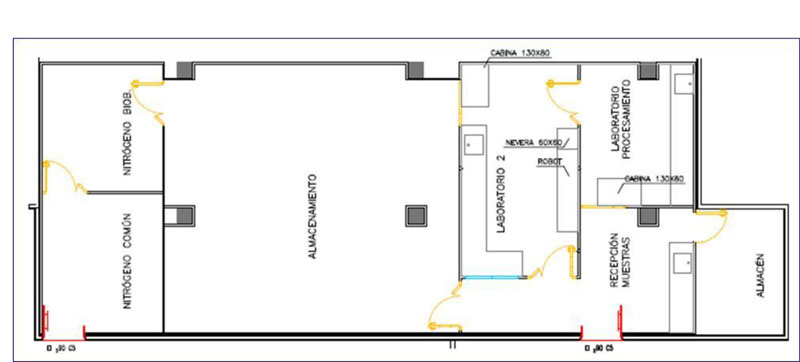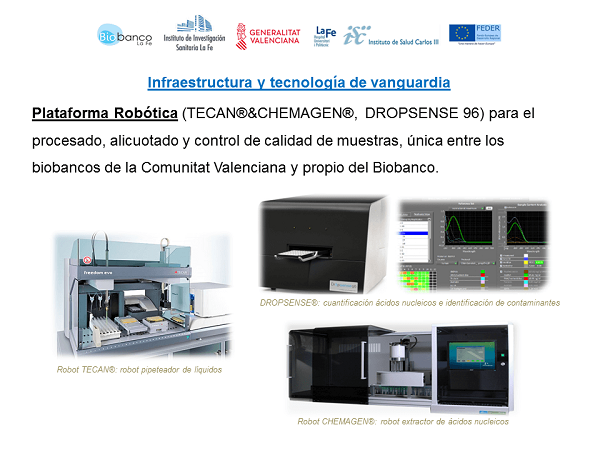 The implementation of the Robotic Platform for diagnostic and research purposes at La Fe Biobank is a novel initiative aimed at obtaining sufficient stock to cover the clinical trials and/or diagnostic tests required in the short-medium term and to have sufficient biological material to expand future diagnosis in personalized medicine projects.
It also has basic equipment such as: 10 freezers with alarm, security, temperature monitoring and remote control systems, refrigerated centrifuges, fluorimetry equipment (GLOMAX PROMEGA®), its own sample management system, associated information and documentation, liquid N2 tanks for cell cryopreservation, spectrophotometers, electrophoresis cuvette, Scepter cell counter (MilliporeTM), among others.