Investigació
Projectes d'investigació internacionals
PRAETORIAN Protection of Critical Infrastructures from advanced combined cyber and physical threats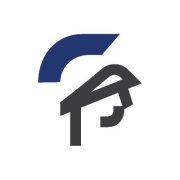 Call

H2020-SU-INFRA-2018-2019-2020

Investigador principal

Dr. Bernardo Valdivieso

Role

Participant

Year

2023
PRAETORIAN strategic goal is to increase the security and resilience of European CIs, facilitating the coordinated protection of interrelated Critical Infraestructure (CI) against combined physical and cyber threats. To that end, the project will provide a multidimensional (economical, technological, policy, societal) yet installation-specific toolset comprising: (i) a Physical Situation Awareness system, (ii) a Cyber Situation Awareness system; (iii) a Hybrid Situation Awareness system, which will include digital twins of the infrastructure under protection; and (iv) a Coordinated Response system. The PRAETORIAN toolset will support the security managers of CI in their decision making to anticipate and withstand potential cyber, physical or combined security threats to their own infrastructures and other interrelated CIs that could have a severe impact on their performance and/or the security of the population in their vicinity.
The project will specifically tackle (i.e. prevent, detect, response and, in case of a declared attack, mitigate) human-made cyber and physical attacks or natural disasters affecting CIs. It will also address how an attack or incident in a specific CI can jeopardise the normal operation of other neighbouring/interrelated CIs, and how to make all of them more resilient, by predicting cascading effects and proposing a unified response among CIs and assisting First Responder teams.
PRAETORIAN is a CI-led, user-driven project, which will demonstrate its results in three international pilot clusters -some of them cross border- involving 9 outstanding critical infrastructures: 2 international airports, 2 ports, 3 hospitals and 2 power plants.
PersonalizeAF Personalized Therapies for Atrial Fibrillation. A Translational Approach.

Call

H2020-MSCA-ITN-2019

Investigador principal

Dr. Pilar Sepúlveda, IIS La Fe

Role

Participant

Year

2020
PersonalizeAF partnership aggregates relevant scientific staff from the academic and clinical world with highly specialised biomedical companies which will be involved in a high-level personalised training programme that will train a new generation of highly skilled professionals and guarantee ESRs and future PhD students outstanding Career Opportunities in the biomedical engineering, cardiology services and medical devices sectors. PersonalizeAF will disseminate results to a wide spectrum of stakeholders, create awareness in the general public about atrial fibrillation and encourage vocational careers among young students.
CHAIMELEON Accelerating the lab to market transition of AI tools for cancer management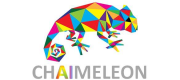 Call

H2020-SC1-FA-DTS-2019-1

Investigador principal

Dr. Luis Martí-Bonmatí, IIS La Fe

Role

Coordinator

Year

2020
CHAIMELEON aims to set up a structured repository for health imaging data to be openly reused in AI experimentation for cancer management. An EU-wide repository will be built as a distributed infrastructure in full compliance with legal and ethics regulations in the involved countries. It will build on partner´s experience (e.g. PRIMAGE repository for paediatric cancer and the Euro-BioImaging node for Valencia population, by HULAFE; the Radiomics Imaging Archive by Maastricht University; the national repository DRIM AI France, the Oncology imaging biobank by Pisa University). Clinical partners and external collaborators will populate the Repository with multimodality (MR, CT, PET/CT) imaging and related clinical data for historic and newly diagnosed lung, prostate and colorectal cancer patients.
ProcCAncer-I An AI Platform integrating imaging data and models, supporting precision care through prostate cancer's continuum.

Call

H2020-SC1-FA-DTS-2019-1

Investigador principal

Dr. Luis Martí-Bonmatí, IIS La Fe, Partner

Role

Participant

Year

2020
ProCAncer-I aims to design, develop, populate and deliver to the scientific community a large interoperable repository of health images, and a scalable high performance computing platform hosting the largest collection of prostate cancer Magnetic Resonance Images (MRI). To achieve this objective, ProCAncer-I will develop novel AI models to address unmet clinical needs regarding prostate cancer management across the disease continuum: accurate detection, clinical characterization, early identification of metastatic forms or prediction of the risk of disease recurrence and treatment response, among others.
TORPIDO30/60 Targeted oxygenation in the respiratory care of premature infants at delivery: Effects on outcome

Call

NHMRC

Investigador principal

Dr. Máximo Vento Torres, IIS La Fe

Role

Participant

Year

2020
TORPIDO 30/60 study try to determinate the best oxygen level for very premature babies. It will compare short and long outcomes of premature babies at less than 29 weeks gestation who have had initial respiratory care with one of two different usually used levels of oxygen to show if using higher or lower levels in the periods just after birth is better for baby in the short and long term.
HARMONY PLUS Healthcare Alliance for Resourceful Medicines Offensive against Neoplasms in hematologY - PLUS

Call

H2020-JTI-IMI2-2019-19-single-stage

Investigador principal

Dr. Guillermo Sanz Santillana, IIS La Fe

Role

Co-Chair

Year

2020
HARMONY PLUS takes advantage of the capabilities of the HARMONY Big Data platform by expanding its scope to incorporate all the other rare HMs not covered by HARMONY Project. In parallel, HARMONY PLUS will continue to refine and define the Core Outcome Sets (COS), especially for these new HMs to ensure the use by researchers of useful common outcomes relevant to all stakeholders. HARMONY PLUS will go beyond the scope of the initial action by applying new techniques based on the most promising fields of Artificial Intelligence (AI), like Deep Learning, Convolutional Neural Network and Machine Learning, as well as statistical modelling to improve the Big Data analytic capabilities reached in HARMONY to obtain more accurate results on the HMs considered.
LIQUIDHOPE Advancing Liquid Biopsies for Monitoring and Personalized Treatment of Children with Neuroblastomas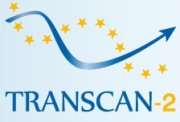 Call

TRANSCAN 4th Call JTI 2017

Investigador principal

Dr. Jaime Font De Mora Sainz, IIS La Fe

Role

Participant

Year

2019
LIQUIDHOPE Project aims to accelerate transfer of liquid biopsy approaches into the clinic, in neuroblastoma cancer in children, within 3 parallel research arms designed to overcome current hurdles in (1) therapy response assessment, (2) minimal residual disease (MRD) monitoring and (3) actionable target identification. A secondary aim of the project is to define the best marker/analysis method or combination thereof for patient monitoring. The objective of the project is to enhance patient monitoring and personalized treatments for children with neuroblastoma.
PerProGlio Integrative Personal Omics Profiles in Glioblastoma Recurrence and Therapy Resistance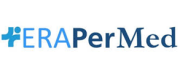 Call

ERA PerMed Joint Transnational Call 2018

Investigador principal

Dr. Luis Martí-Bonmatí, IIS La Fe

Role

Participant

Year

2019
PerProGlio Project aims to identify individual parameters that determine recurrence and therapy resistance in Glioblastoma (GBM) with possible therapeutic implications. The project will use a retrospective cohort of 100 patients with clinical metadata of GB, primary and recurrent samples, and will obtain abundance-based biomarkers associated with time-to recurrence and therapy resistance. In addition, a full NGS analysis will be performed to characterize recurrence in each individual patient and combine "OMICS" which clinical and imaging data. From these analyses, the project propose to identify personalized easy-to access biopsy markers. Finally, the project propose a multimodal monitoring, e.g. combining imaging data with molecular markers, that will allow to establish a molecular signature of GB recurrence which is particularly powerful for reliable prediction of GBM recurrence.
EHDEN European Health Data and Evidence Network

Call

H2020-JTI-IMI2-2017-two-stage

Investigador principal

Dr. Bernardo Valdivieso, IIS La Fe

Role

Participant

Year

2019
EHDEN. The goal of EHDEN is to make the large-scale analysis of health data in Europe a reality. The project aims to do this by building a federated data network of allowing access to the data of 100 million EU citizens standardized to a common data model. At the heart of the project will be a group of trained, certified small and medium-sized enterprises (SMEs) responsible for transforming the data owned by hospitals to the common data model. The data will remain under complete control of the original data owner, thereby ensuring ethical and local data privacy rules are respected. EHDEN is part of IMI's Big Data for Better Outcomes (BD4BO) programe.
LifeChamps A Collective Intelligent Platform to Support Cancer Champions

Call

H2020-SC1-DTH-2019

Investigador principal

Dr. Bernardo Valdivieso, IIS La Fe

Role

Participant

Year

2019
LifeChamps. The LifeChamps Project aims to address the complexity caused by cancer treatments and to act in the monitoring status and improvement of quality of life by using emerging technologies in the fields of Big Data, Data Analytics and Artificial Intelligence. To achieve this, the project will integrate new technologies in the areas of Big Data and Artificial Intelligence for generate a smart, personalized and secure platform that will monitor health outcomes and address co-morbidities of cancer champions by preventing long-term effects and improving Quality of Life.